立即预订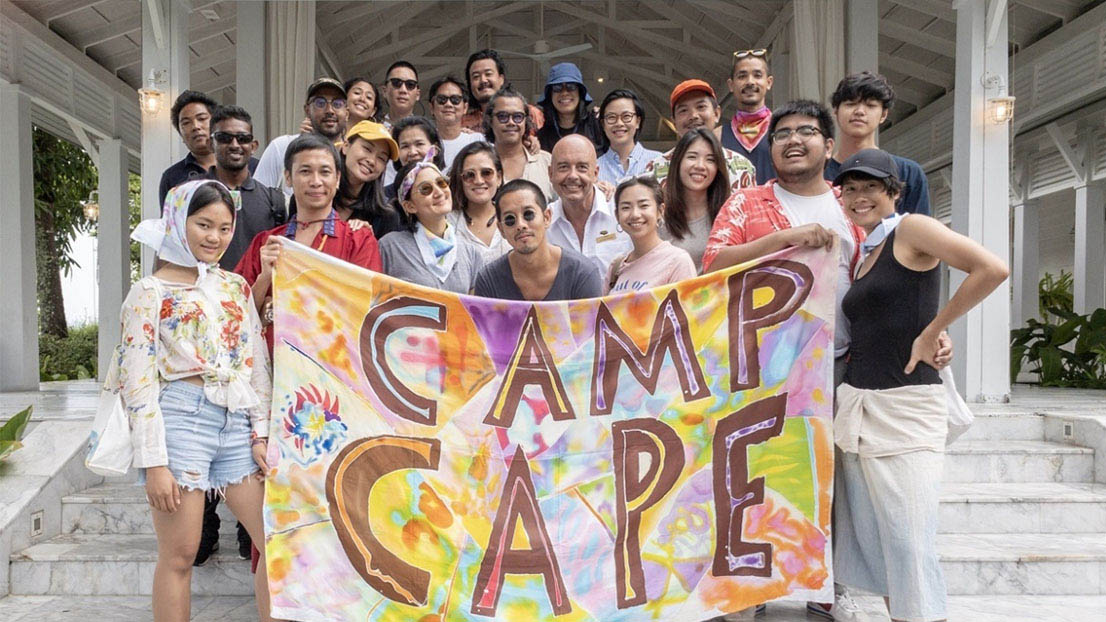 KOH YAO NOI IS NOW HOME TO A SPECTACULAR ARTIST RETREAT
It's no coincidence that many of the greatest artists throughout history have sought inspiration in creative sanctuaries and distant lands... 阅读更多
最热门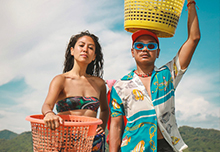 Camp Cape Kudu: An artist retreat in Koh Yao Noi, Thailand, 3 hours from Singapore
Cape Fahn Private Islands Hotel, Koh Samui has ... 阅读更多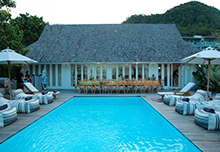 ที่เกาะยาวน้อยมีอะไร ไม่ใช่แค่ความสวยงามของทิวทัศน์ แต่เป็นความสัมพันธ์ที่อยู่ร่วมกันอย่างเกื้อกูล
Cape Kudu Hotel เป็นโรงแรมขนาดย่อมบนเกาะยาวน้อย โดยกลุ่ม Cape & Kantary ที่ตั้งอยู่บนโค้งทะเลที่สวยงาม ... 阅读更多
THE CAPE KUDU
ROUTE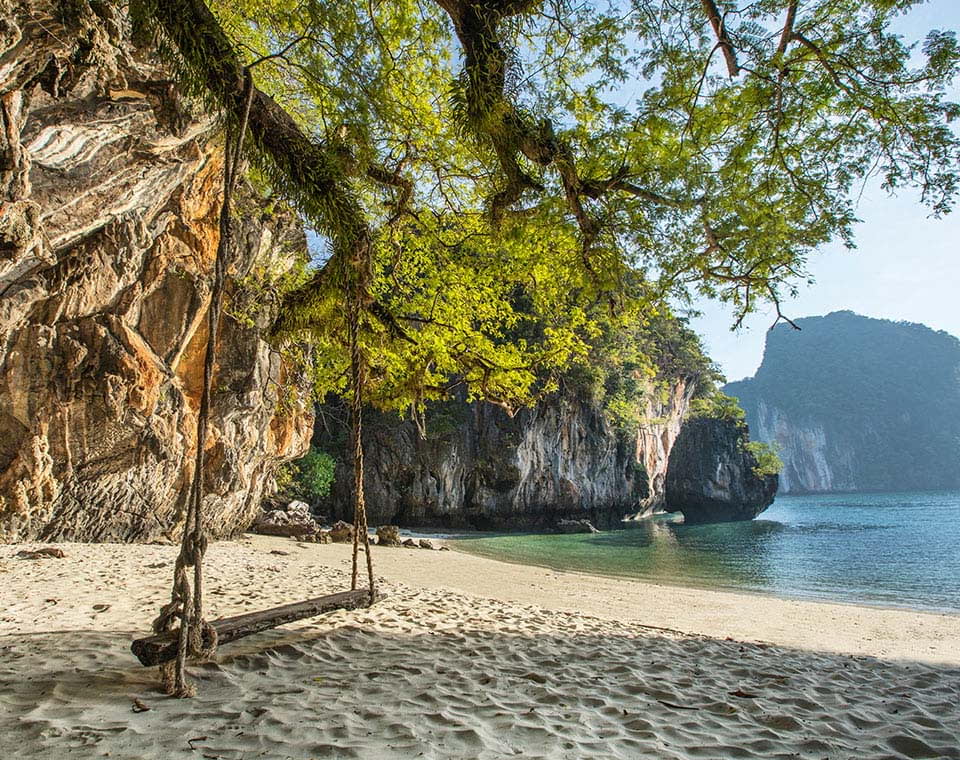 PERSONAL TOUCHES
A LITTLE SOMETHING EXTRA TO SUIT EARLY RISERS AND SUNDOWNERS ON AN UNFORGETTABLE VOYAGE. SUNRISE BREAKFAST AT KOH HONG
Imagine the reflected glory of the rising dawn as it breaks through the calm glassy tides. Enjoy the breeze as you make your way over to breakfast amongst the islands. Yes, that's right. This isn't your usual walkover to the hotel breakfast buffet or room-service continental breakfast. The crescendo of awakening birds and living residents of Koh Hong surround your arrival while the scenery will breathe magic into your morning. Truly a breakfast with a view!
Duration: 2.30 hrs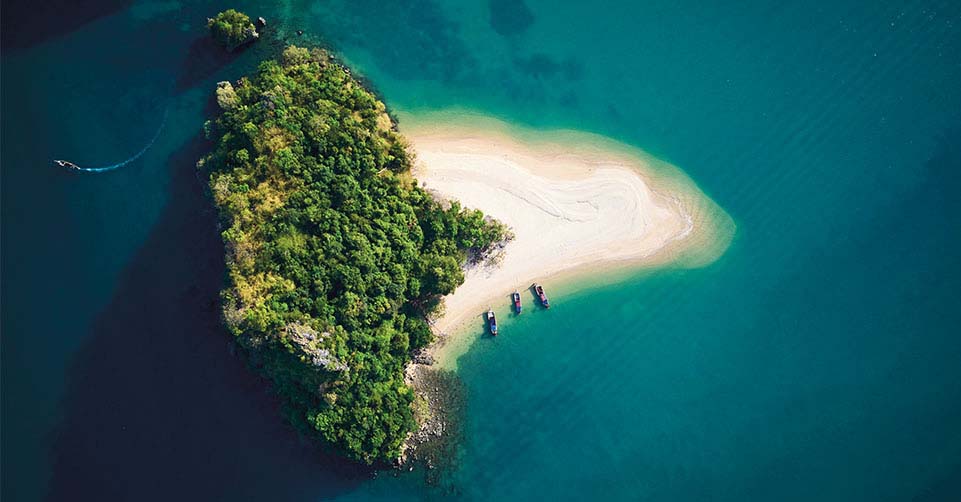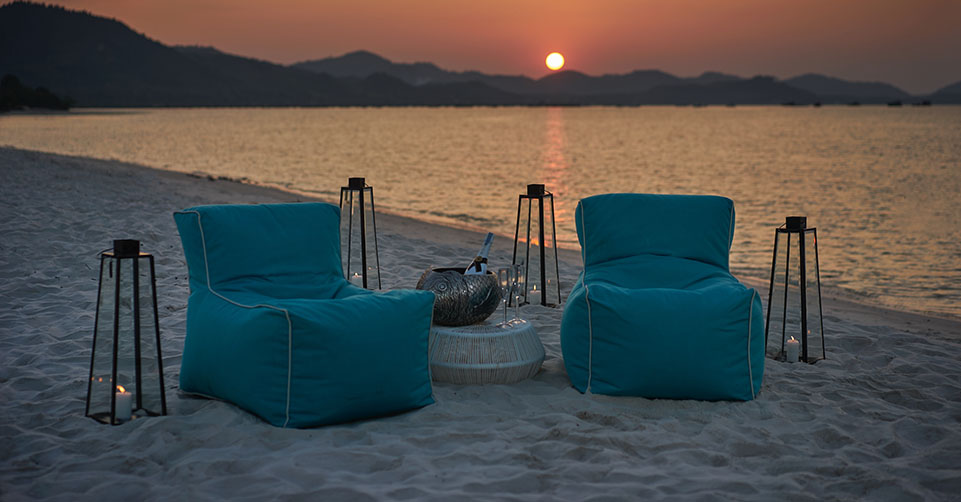 KOH NOK AND LAEM HAD BEACH
DURATION: 3 HOURS
ISLAND STOPS: KOH NOK AND LAEM HAD BEACH, KOH YAO YAI
For a true return to nature there can be few more likely sites anywhere in the world. This intriguing island, secluded and unspoilt, is the ultimate retreat from the traps and trappings of modern life. While taking a leisurely kayak through the mangroves, there is a real opportunity of getting back in touch with the sights and sounds of a natural environment and forging memories that will endure a lifetime.
Facing east from Koh Yao Noi lies the vista of freedom that is Koh Nok. Quintessentially idyllic and truly unspoilt, this little island offers the perfect 'getaway from it all' ticket. Here, guests can enjoy the cloudscape view up top to see Koh Yao Noi and Koh Yao Yai via a series of sandy roads and thick jungle expedition. Laem Had Beach is practically a goldmine, where sand meets sea to create an ever changing walkway. Definitely a walking on water photo opportunity when the tide is low on this sun-bathed beach.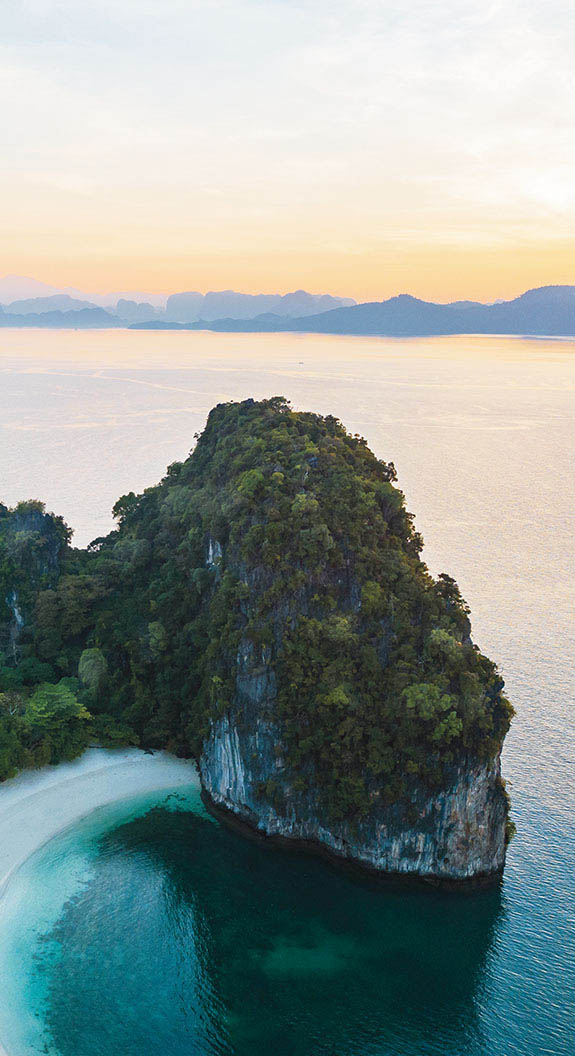 4 ISLAND TRIP
DURATION: 4-5 HOURS
ISLAND STOPS: KOH HONG, KOH PAK BIA, KOH LAO LA DING, KOH LING
Four is a lucky number, especially if it involves a day dedicated to Island hopping in the picturesque Mu Koh Hong archipelago. Start by finding your way into the back room of Koh Hong's circular lagoon, carved to reveal a washed limestone interior of a 'secret' sea garden. Other than walking along the sandy beach, you can also discover the wildlife trekking trail it offers on land. It would be almost impossible to avoid making stops on both sides of the bay, as it boasts two incomparable beauties. About 2km to the north lies Koh Pak Bia and Koh Lao La Ding's neighbouring aquamarine waters. Close in distance, both islands beckon you to make a splash whenever you can, if not all the time. The deserted cliffs and overhangs have a gradient earth tone with overgrown green foliage all round. This perfectly blends the connection of land to water, to reveal another blue planet waiting to be seen. Although ideal for snorkelling, for those who want to get even close to the marine life, it is possible to scuba dive. Koh Rai means 'monkey' business if you wait long enough for them appear from their slumber siesta. Here you can cruise around the Island, but just make sure you have bananas ready as a plan of diversion.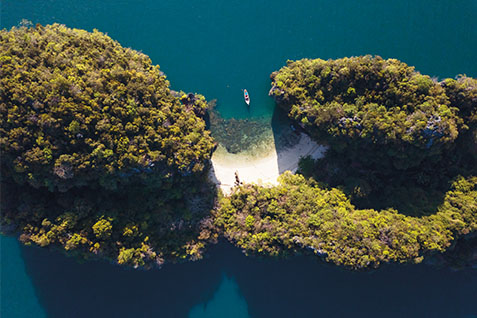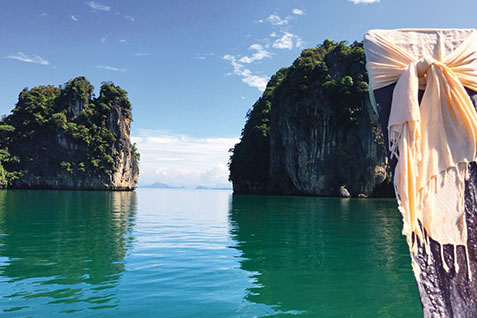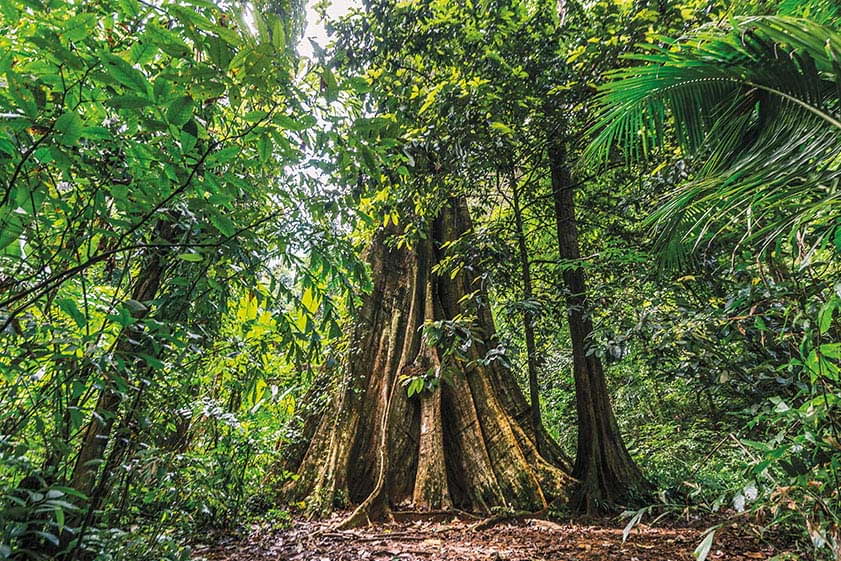 KUDU WANDERER TRIP
DURATION: 2-4 HOURS
ISLAND STOPS: KOH KUDU, KOH LOI AND THE BIG TREE
Koh Kudu is predominantly famous for its secluded lagoon (where the hotel takes its name from) and has a stunning landscape that's hard to beat. This wild spot remains uninhabited to humans but is home to many exotic animals such as hornbills, monitor lizard and colonies of fruit bats. The floating limestone pinnacles circling the turquoise waters makes it a very dreamlike affair for those visiting for the first time. Enjoy a swim here or kayak around the islands as you glide into an area of complete isolation. At Koh Roi, expect to discover a mangrove forest as you venture into the archway of caves during low tide. Unwind and head inland to trek and discover Koh Yao Noi's main attraction: 'The Big Tree,' also known as Hopea Dipterocarpaceae. Standing 65 metres high, and over 300 years old, one can only imagine what it would be like to sit on top of the jungle's lush canopy and gaze upon spectacular views of the Andaman Sea.
LIFE: THAI-STYLE
Useful Thai Phrases
Thai language is not easy but Thai people appreciate the visitors' attempt to communicate even a very little in their own language. The following phrases might help you to bring out some of the famous Thai smiles in those you meet.
As a term of polite respect, Thai people add the word "Krab" if you are male or "Ka" if you are female, to the end of what they are saying. Try it. Thai people don't bite and it will make you feel good, too.
| | |
| --- | --- |
| Sawat-dee, Krab / Ka | Hello |
| Sabai dee mai, Krab / Ka | How are you? |
| Sabai dee, Krab / Ka | I'm fine |
| Chai Krab / Ka | Yes |
| Mai Chai Krab / Ka | No |
| | |
| --- | --- |
| Kob Khun Krab / Ka | Thank you |
| Aroi | It's delicious |
| Hue | I'm hungry |
| Im | I'm full |
| | |
| --- | --- |
| Hong Nam Yoo Tee Nai, Krab / Ka | Where is the toilet, please? |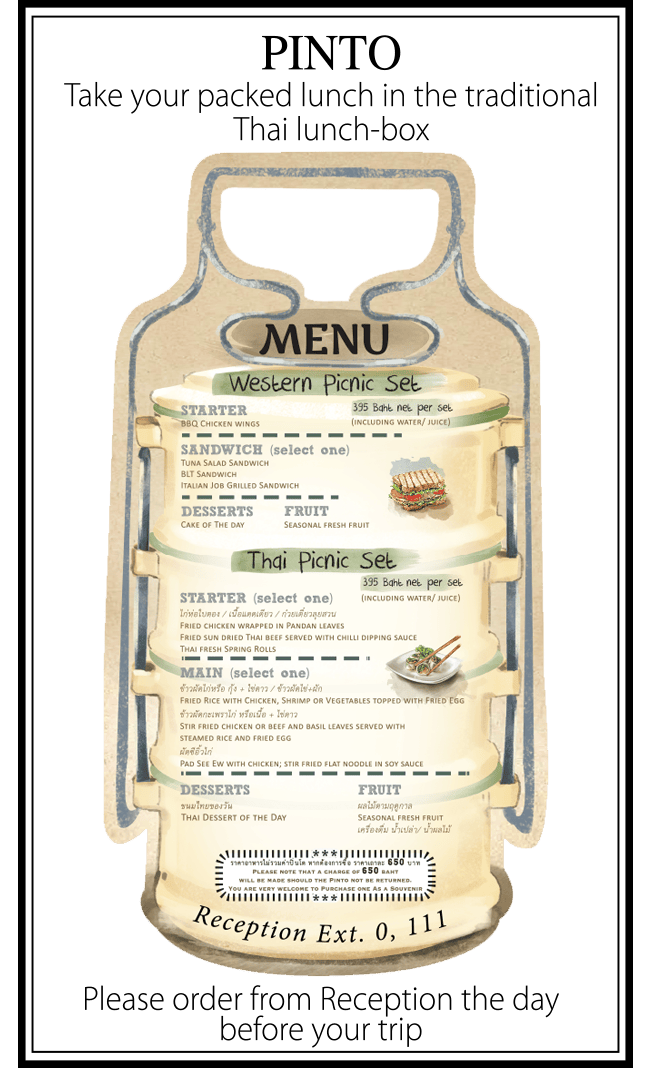 KOH YAO NOI
Koh Yao Noi is a lush tropical locale far from the pressures and demands of the modern world. This virtually unspoilt island bathes in the emerald and turquoise waters of Phang Nga Bay, half-way between Phuket and Krabi, draped in luxuriant folds of evergreen jungle. Koh Yao Noi has been spared the blemish of modernity that afflicts other islands in the Andaman Sea. The local population farms and fishes; the night-life is sedate. Time here is not spent, it is treasured.
KOH KUDU
Resembling something from a fantasy novel with a stern pillar of rock guarding the entrance to the shallow, sandy bay, Koh Kudu is certainly worth a few selfies. You can reach the breath-taking beauty of this jungle-draped tropical island by long-tailed boat or you can charter the Kudu Wanderer to take a group on a voyage of discovery. For the more energetic it is only a couple of spectacular hours' kayaking along the coast. Once on the island, enjoy nature at its finest.