THINGS TO DO ON KOH YAO NOI
Travel Guide to Koh Yao Noi
If you are new to the island we would like to suggest some activities and visits that may be of interest to you. Further details are available from our Reception team.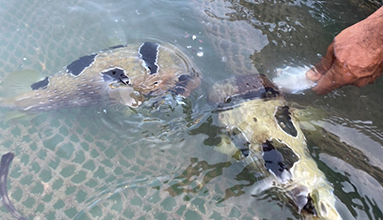 Fish Farm
Is it a fish farm? A floating aquarium? Take a long-tailed boat to one of the most interesting places on the island, Bang Fahn fish farms and raises marine life for an unforgettable close-up encounter.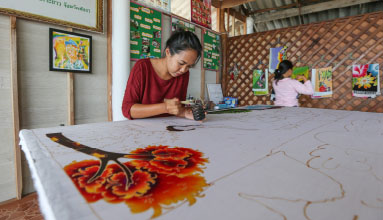 Learn Batik Painting
Watch the experts produce wonderful Batik and learn how to paint simple Batik.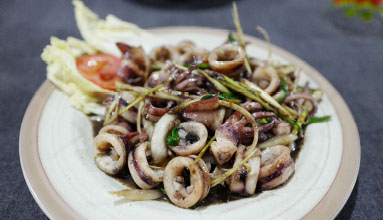 Ta Ton Do Seafood
– Amazing sea-fresh ingredients from a fisherman with organic vegetables and freshly-pressed coconut milk prepared daily by his wife.
9 a.m. to 10 p.m.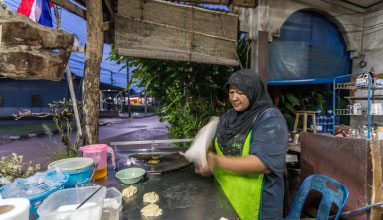 Roti Pheun Gan
– For many, one of the most delicious discoveries of life on the island. Cooked while you wait, you will not have just one.
5 p.m. to 10 p.m.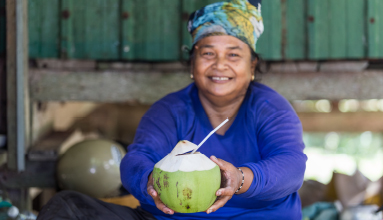 Coconut Garden
Wander through the garden; pick a fresh, green coconut and taste the real thing.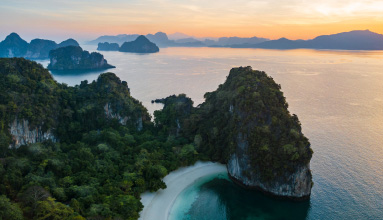 Floating Breakfast at Koh Hong & Island hopping tour in style by long tailed boat
Make an early start and enjoy your breakfast with one of the most exotic sunrises you can imagine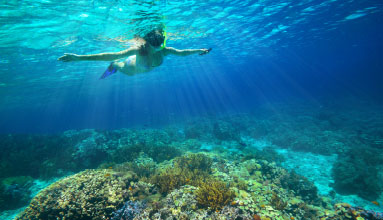 Snorkelling
Get a different take on tropical life below the surface.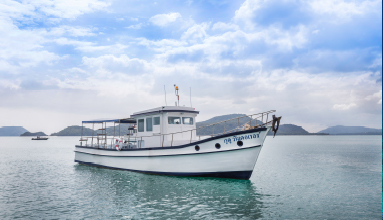 Kudu Wanderer Tour
Published price : 1,400 THB net per adult & 700 THB per child
Pinto Lunch Box : 395 THB
Available : Friday - Wednesday : 9:00 – 12:30 hours.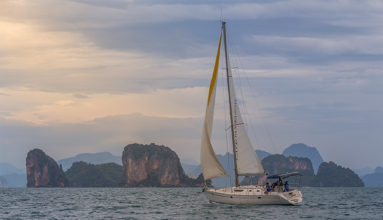 Sunset Cruise on the "Kantus' Bride" Yacht
In the best Hollywood tradition, sail off into the sunset. Sunset cruise will start from Lamsai Pier and pass along Koh Nok and Koh Hong area.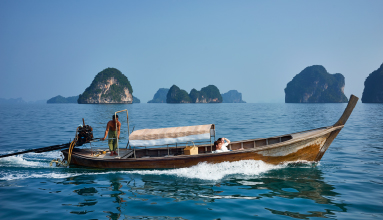 4 Island Tour by Long-tailed Boat
Quiet islands reveal their secrets just for you! Visit nearby islands which are good for swimming and snorkelling.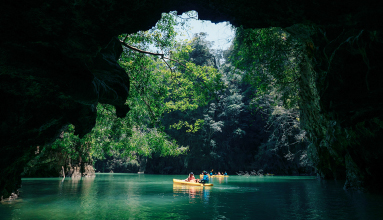 Kayaking trip
Panak Island, Koh Hong, James Bond Island, Khao Phing Kan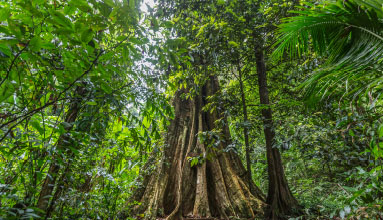 Big Tree
From Ao Kian beach visit "Big Tree", a true majestic wonder of nature standing almost 65 metres tall in the tropical rain forest.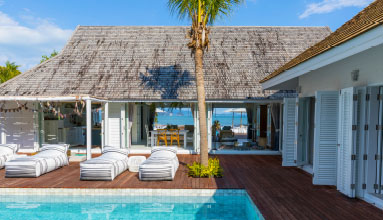 Baan Yu Yen
Your perfect home-from-home has two elegant pools and everything you need in sight of the beach and stunning views of the Andaman Sea.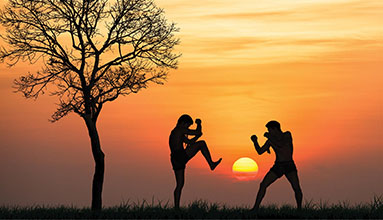 Muay Thai Training Course
Star a new passion in ypur life. Discover and learn the technique of MUAY THAI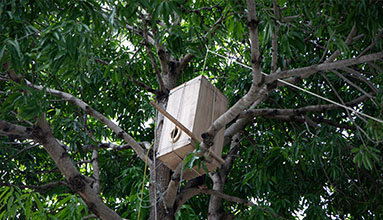 Building homes for the local Hornbills
Help to preserve and encourage the local hornbill population by constructing a specifically designed nest box. the watch as your new protégés move in.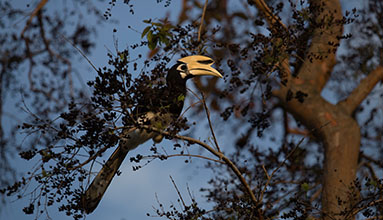 Bird watching on Koh Yao Noi
Koh Yao Noi is home to many mangrove forests, which attract an array of birds such as White-bellied Sea-Eagles, Mangrove Whistlers, Mangrove Pittas, Fly-eaters and Kingfishers.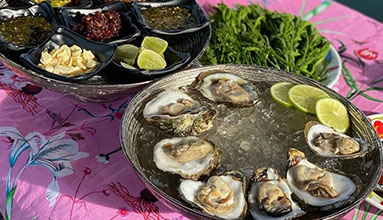 Oysters taste with Fish farm trip
Price THB 3,700 for 2 People,
addition charge THB 550 per person
Include transportation, fish farm and oyster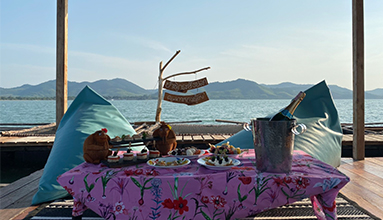 Afternoon tea At Fish farm trip
An opportunity that others can only dream of! Boat trip starts around 16:30 from Laem Sai pier. First stop will be the fish farm then spend some time on the long, white beach of Laem Had (Koh Yao Yai) and end the trip by witnessing the stunning sunset at Koh Nok.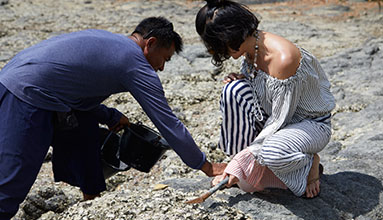 Collecting shellfish
Take a boat trip around the island and scour the beaches for shellfish.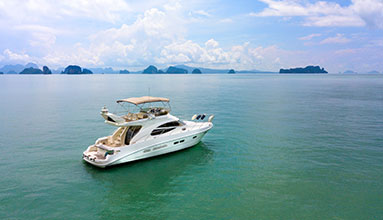 Island hopping tour in style by yacht
Wander the sea discovering new horizons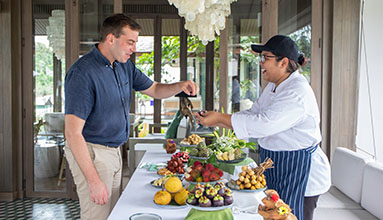 Thai Fruit Sommelier
Discover new tastes and knowledge with a wide selection of the many delicious tropical fruits farmed around Thailand.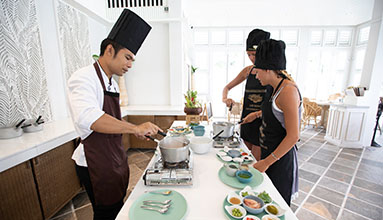 Thai Cooking Lesson
Real Thai food from a real Thai chef (Choose the appetiser, main course and dessert that you want to learn to prepare)
HOLIDAY HIGHLIGHTS
Resort Activities
Ask our Concierge for details of the time and day of these holiday-enhancing experiences.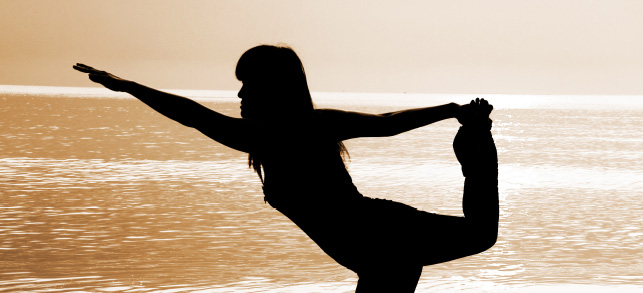 Yoga
Teach yourself serenity! Spend some time meditating and relaxing with Yoga on the island.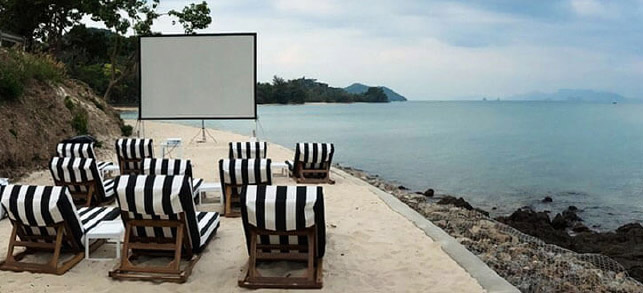 Moonlight Cinema
Stars in the sky and stars on the screen. A nice and cosy set-up for a movie night on the man-made beach with 80's – 90's theme and magnificent view of the stars.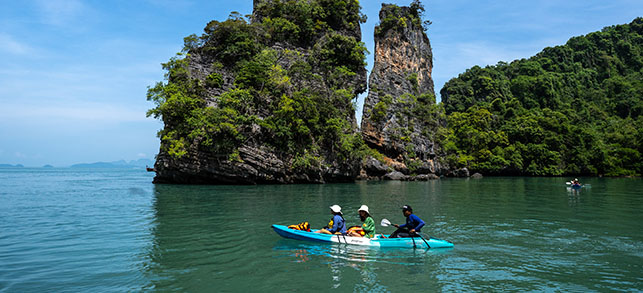 Water-sports
What is Thailand without water-sports? Choose from snorkelling, canoeing.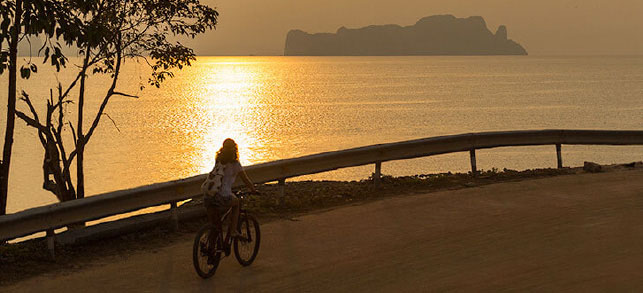 Free cycling around to see the island
Please ask for complementary map and suggestions at Reception (map by k Lynn) Fun stop
Coconut farm, The Rest Calm (Café), rubber plantation, Long bridge (Saphan Yao) (His Majesty King Rama 9's 80th Birthday Anniversary Park)
Take a thrilling boat trip to neighbouring islands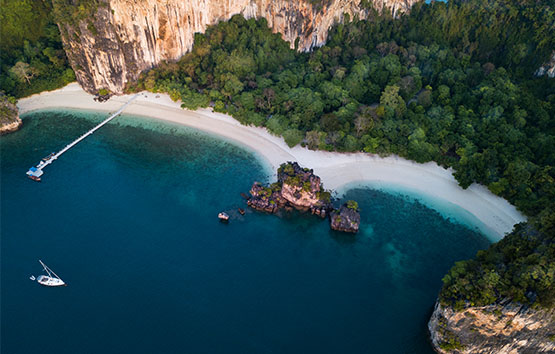 Koh Hong, Krabi
This Hong (Thai for 'room') can only be entered by dinghy or small motorboat from the shallow lagoon at high to middle tide, or from the open-water entrance on the south-western corner of the island at low tide.
The hong, which gives the island its name, is a stunningly beautiful, enclosed pool with a large rock chimney opening to the sky. Once inside, you will find perfect opportunities for photography, relaxing or exploring.
The noteworthy Mu Koh Hong archipelago is a most striking and unique rock formation. About 12 islets lay in line vertically stretching from the north to the south in Phang-Nga and the Krabi sea.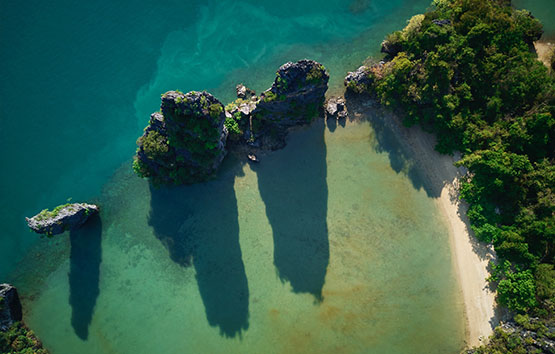 Koh Kudu
The island is small stepping stone located to the north of Koh Yao Noi. It is destined to be famous as it has been very popular in the past. The surrounding area is relatively quiet for sunbathing and relaxing.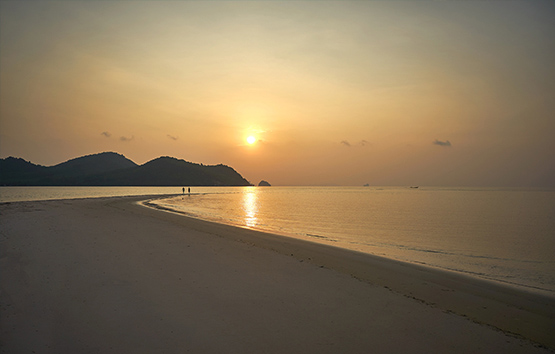 Koh Yao Yai (Long Island)
The island boasts attractions such as Ao Klong Son (Klong Son bay) a white sandy beach, surrounded by pine trees with a low cliff of colourful rock formations to one side. The bay is a magnet to those interested in coral.
Ao Tee Kood (Tee Kood bay) also flaunts a stunning, white, sandy beach sheltered by shady pine trees. At Ao Hin Kong (Hin Kong bay) the beach is shaded by tropical forest although this area is not suitable for swimming. The speciality at this location is live fish and rays caught by the mostly Muslim village fishermen.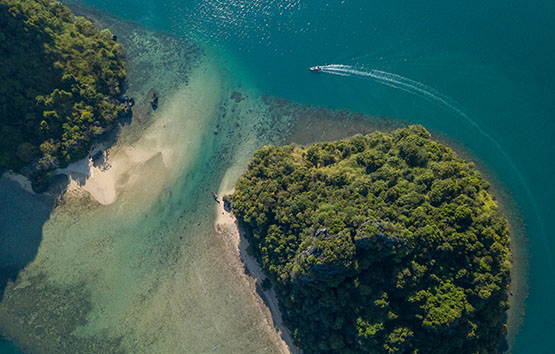 Koh Pak Bia
This is a small island behind a second island, surrounded by an array of more islands both small and large, easily accessible from Phuket, Phang Nga or Krabi. Sit and sunbathe lazily on the quiet, shady, tree-dotted beach, or the clear, limpid water is an irresistible invitation to any swimmer. At low tide, this idyllic beach forms a land bridge of sand dunes to its twin.
Koh Phak Bia is a charming island. The most stunning spot is the white sandy cape, surrounded by clear seawater. This is popular with visitors who can enjoy a 360-degree view of numerous tiny islands in the waters around Krabi, Phang Nga and Koh Yao Noi. Experience amazing snorkelling around the sandy cape and glide over colourful coral, only 50-metres away.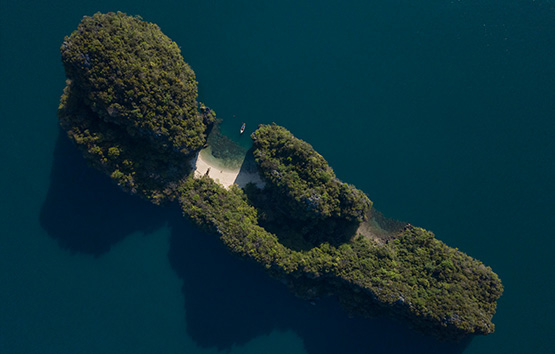 Koh Lao La Ding or Paradise Island.
An island enveloped in natural beauty among clear waters and concealing secluded privacy, Koh Lao La Ding is a small island with a U-shaped white, sandy beach laced between limestone cliffs. It is inhabited by a group of people who have a concession on the swallows' nests on the cave ceilings which they guard 24 hours a day. The island offers visitors the opportunity to explore and enjoy swimming in Paradise or enjoy sunbathing on the beach, snorkelling, and appreciating the fabulous sight of the emerald sea.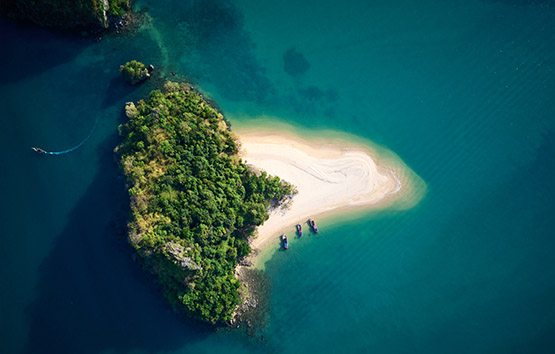 Koh Nok
For a true return to nature there can be few more likely sites anywhere in the world. This intriguing island, secluded and unspoilt, is the ultimate retreat from the traps and trappings of modern life. While taking a leisurely kayak through the mangroves, there is a real opportunity of getting back in touch with the sights and sounds of a natural environment and forging memories that will endure a lifetime.
CULINARY ENCOUNTERS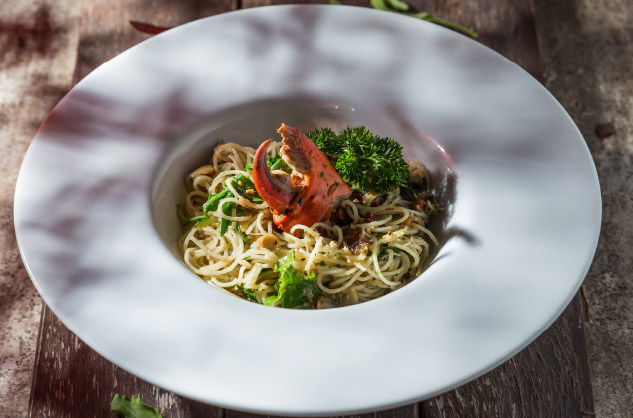 Hornbill Restaurant
The rustic appearance of the Hornbill Restaurant hides the modern character of its menu. Breakfast with dream-like views across Phang Nga Bay; in the quiet evening enjoy your meal cooked to delicious perfection.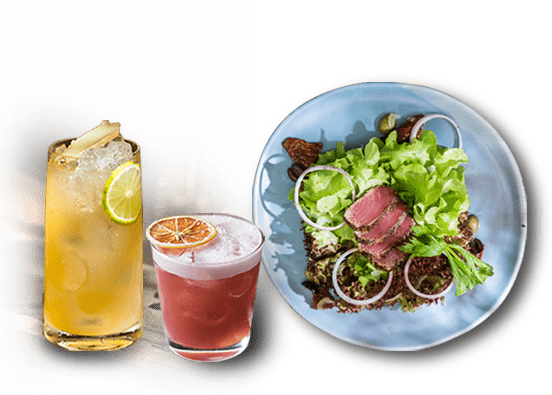 Long Island Bar
For a relaxing afternoon beer next to the pool, a lazy apéritif while the sun slips behind the hills or an after-dinner drink under the stars, the Long Island Bar is at your disposal.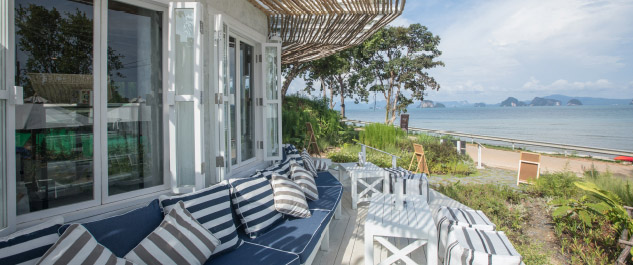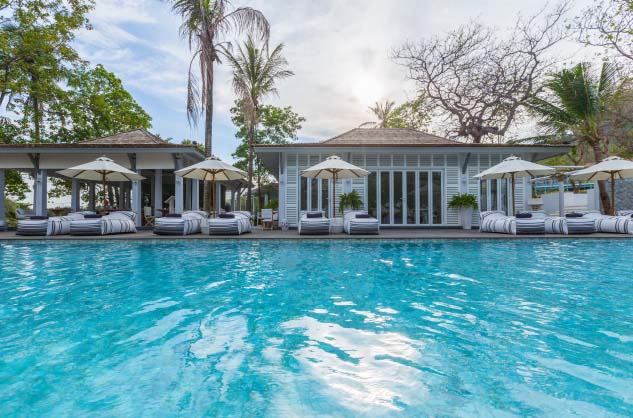 Café Kantary
At any time of the day, pop into Café Kantary for a reviving coffee, a satisfying snack or irresistible gelato and pâtisseries while your eyes take in the unbelievable splendour of the view before you.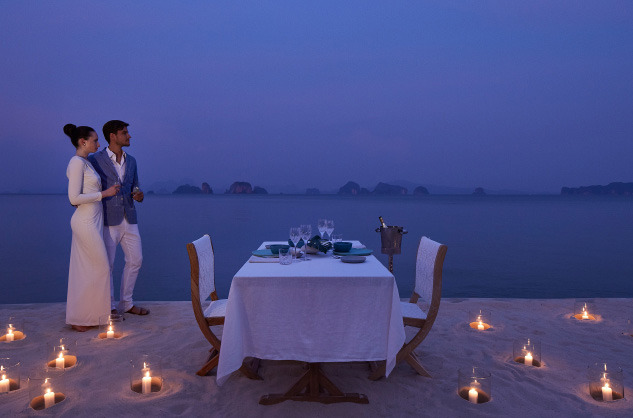 Private Dining
Private dining on the beach under the stars must be the last word in Romantic Gestures. Surprise someone with a dream dinner.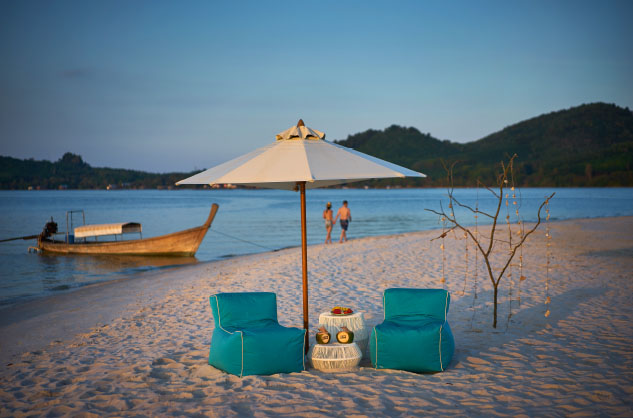 Sunset Picnic on Laem Had Beach
(Koh Yao Yai)
Watch the sun go down while you pic-nic in natural surroundings on Laem Had Beach on Koh Yao Yai.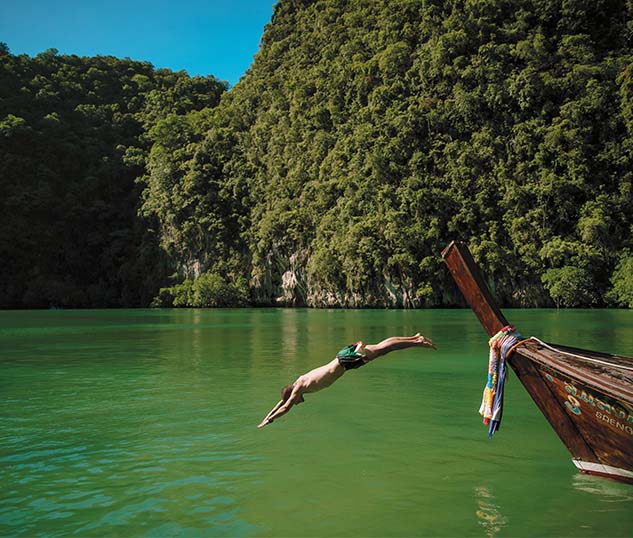 YOUR EXTRAORDINARY
HOLIDAY DESTINATION
Revel in a five-star luxury experience
under the tropical sun.
ดูเพิ่มเติม