THINGS TO DO ON KOH YAO NOI
If you are new to the island we would like to suggest some activities and visits that may be of interest to you. Further details are available from our Reception team.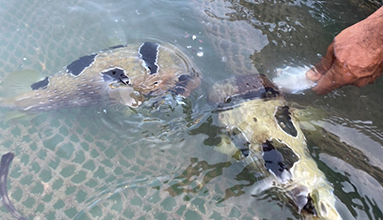 Fish Farm
Is it a fish farm? A floating aquarium? Take a long-tailed boat to one of the most interesting places on the island, Bang Fahn fish farms and raises marine life for an unforgettable close-up encounter.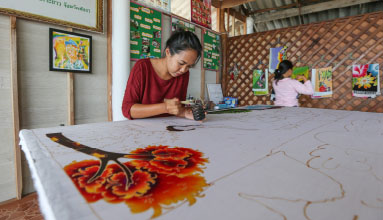 Learn Batik Painting
Watch the experts produce wonderful Batik and learn how to paint simple Batik.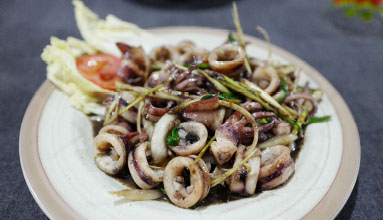 Ta Ton Do Seafood
– Amazing sea-fresh ingredients from a fisherman with organic vegetables and freshly-pressed coconut milk prepared daily by his wife.
9 a.m. to 10 p.m.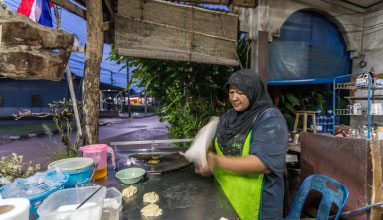 Roti Pheun Gan
– For many, one of the most delicious discoveries of life on the island. Cooked while you wait, you will not have just one.
5 p.m. to 10 p.m.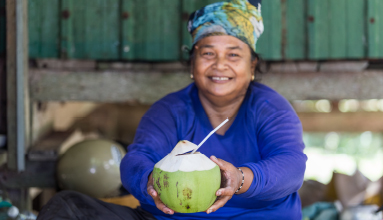 Coconut Garden
Wander through the garden; pick a fresh, green coconut and taste the real thing.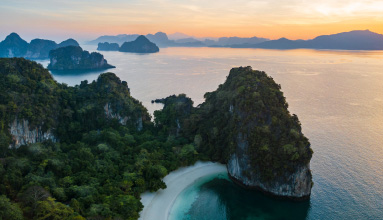 Floating Breakfast at Koh Hong & Island hopping tour in style by long tailed boat
Make an early start and enjoy your breakfast with one of the most exotic sunrises you can imagine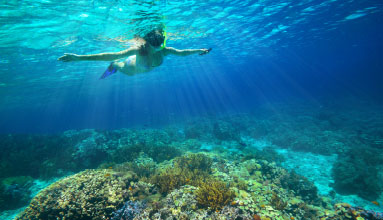 Snorkelling
Get a different take on tropical life below the surface.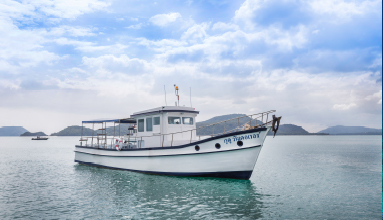 Kudu Wanderer Tour
Published price : 1,400 THB net per adult & 700 THB per child
Pinto Lunch Box : 395 THB
Available : Friday - Wednesday : 9:00 – 12:30 hours.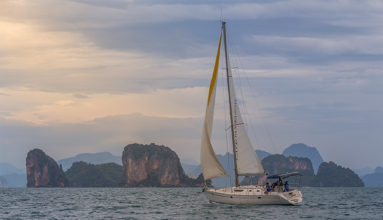 Sunset Cruise on the "Kantus' Bride" Yacht
In the best Hollywood tradition, sail off into the sunset. Sunset cruise will start from Lamsai Pier and pass along Koh Nok and Koh Hong area.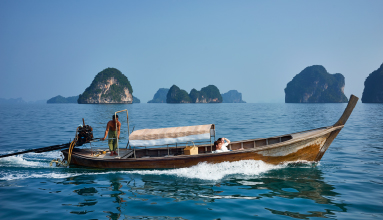 4 Island Tour by Long-tailed Boat
Quiet islands reveal their secrets just for you! Visit nearby islands which are good for swimming and snorkelling.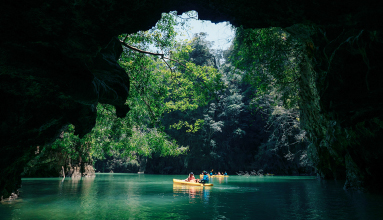 Kayaking trip
Panak Island, Koh Hong, James Bond Island, Khao Phing Kan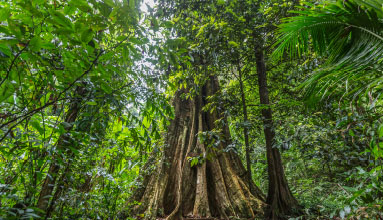 Big Tree
From Ao Kian beach visit "Big Tree", a true majestic wonder of nature standing almost 65 metres tall in the tropical rain forest.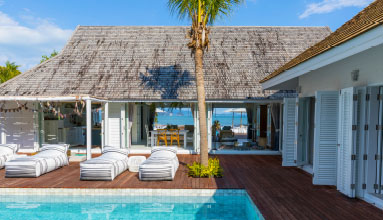 Baan Yu Yen
Your perfect home-from-home has two elegant pools and everything you need in sight of the beach and stunning views of the Andaman Sea.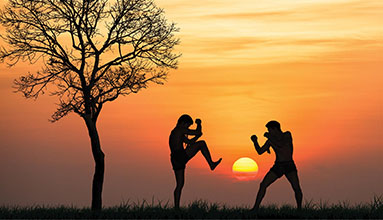 Muay Thai Training Course
Star a new passion in ypur life. Discover and learn the technique of MUAY THAI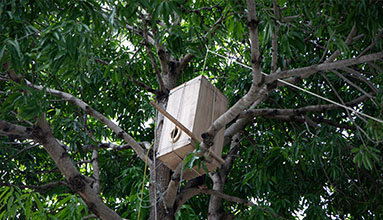 Building homes for the local Hornbills
Help to preserve and encourage the local hornbill population by constructing a specifically designed nest box. the watch as your new protégés move in.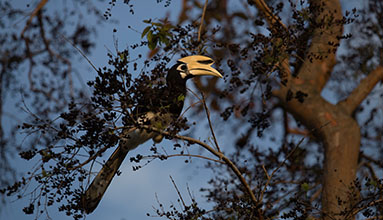 Bird watching on Koh Yao Noi
Koh Yao Noi is home to many mangrove forests, which attract an array of birds such as White-bellied Sea-Eagles, Mangrove Whistlers, Mangrove Pittas, Fly-eaters and Kingfishers.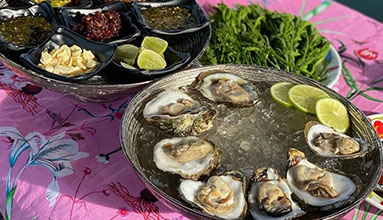 Oysters taste with Fish farm trip
Price THB 3,700 for 2 People,
addition charge THB 550 per person
Include transportation, fish farm and oyster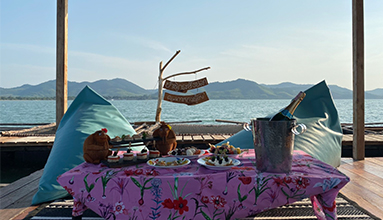 Afternoon tea At Fish farm trip
An opportunity that others can only dream of! Boat trip starts around 16:30 from Laem Sai pier. First stop will be the fish farm then spend some time on the long, white beach of Laem Had (Koh Yao Yai) and end the trip by witnessing the stunning sunset at Koh Nok.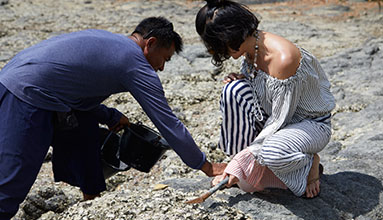 Collecting shellfish
Take a boat trip around the island and scour the beaches for shellfish.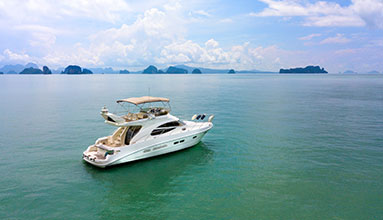 Island hopping tour in style by yacht
Wander the sea discovering new horizons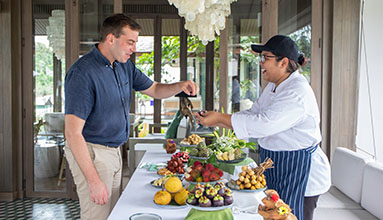 Thai Fruit Sommelier
Discover new tastes and knowledge with a wide selection of the many delicious tropical fruits farmed around Thailand.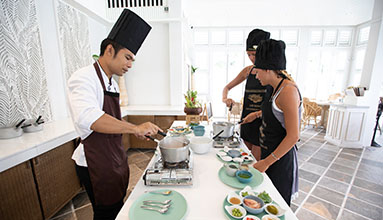 Thai Cooking Lesson
Real Thai food from a real Thai chef (Choose the appetiser, main course and dessert that you want to learn to prepare)
HOLIDAY HIGHLIGHTS
Resort Activities
Ask our Concierge for details of the time and day of these holiday-enhancing experiences.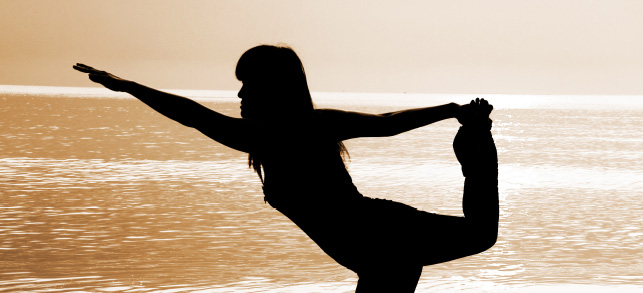 Yoga
Teach yourself serenity! Spend some time meditating and relaxing with Yoga on the island.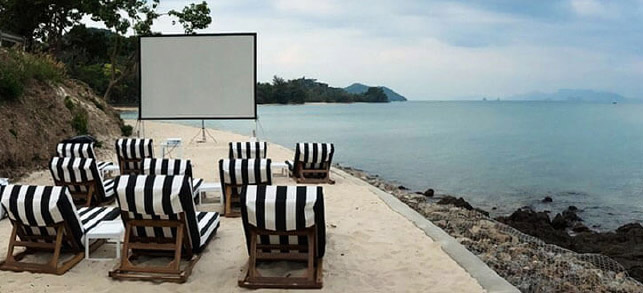 Moonlight Cinema
Stars in the sky and stars on the screen. A nice and cosy set-up for a movie night on the man-made beach with 80's – 90's theme and magnificent view of the stars.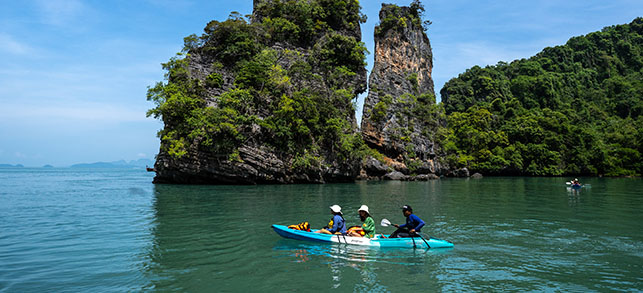 Water-sports
What is Thailand without water-sports? Choose from snorkelling, canoeing.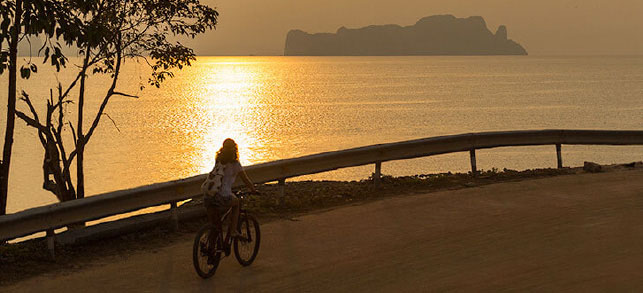 Free cycling around to see the island
Please ask for complementary map and suggestions at Reception (map by k Lynn) Fun stop
Coconut farm, The Rest Calm (Café), rubber plantation, Long bridge (Saphan Yao) (His Majesty King Rama 9's 80th Birthday Anniversary Park)