จองห้องพัก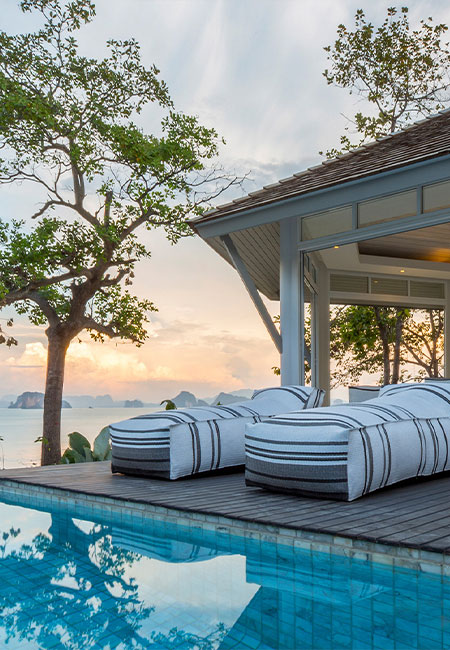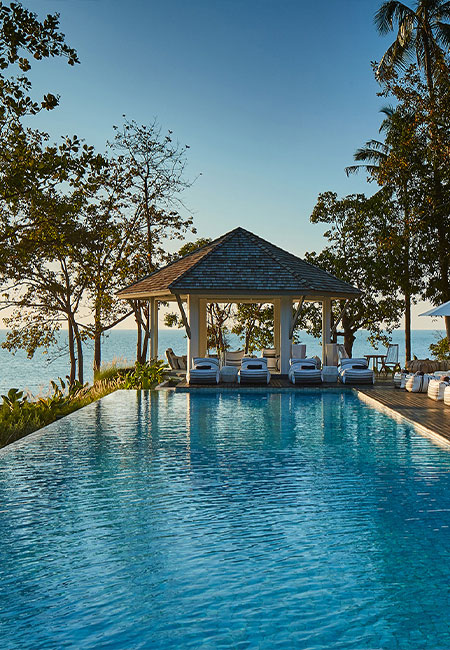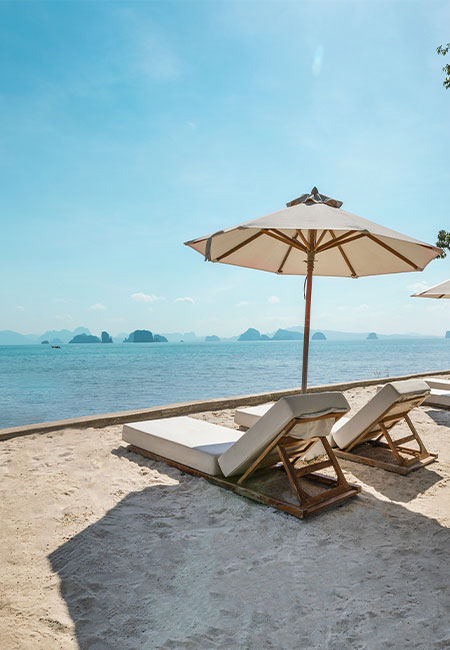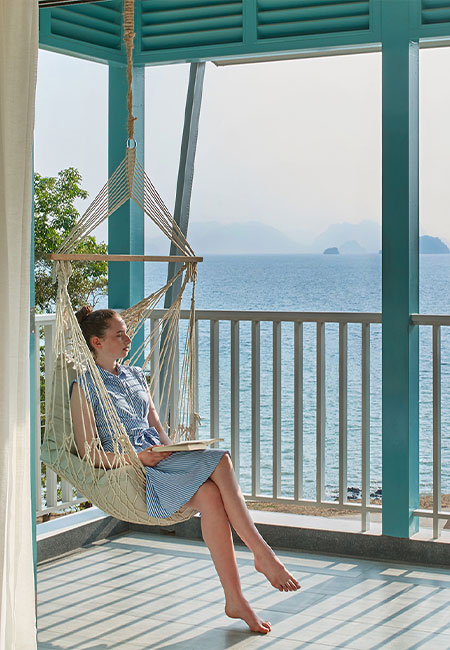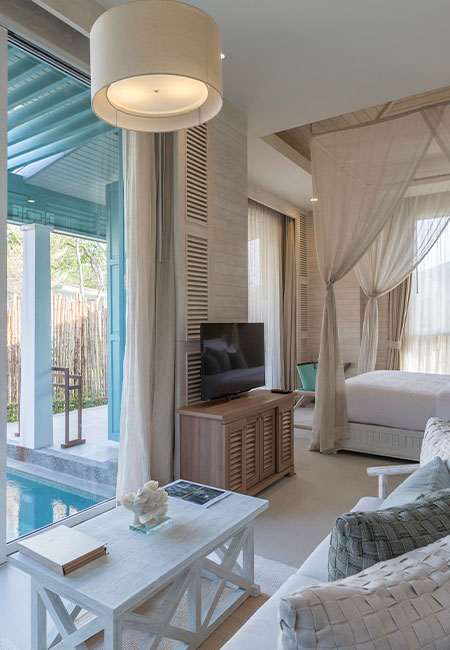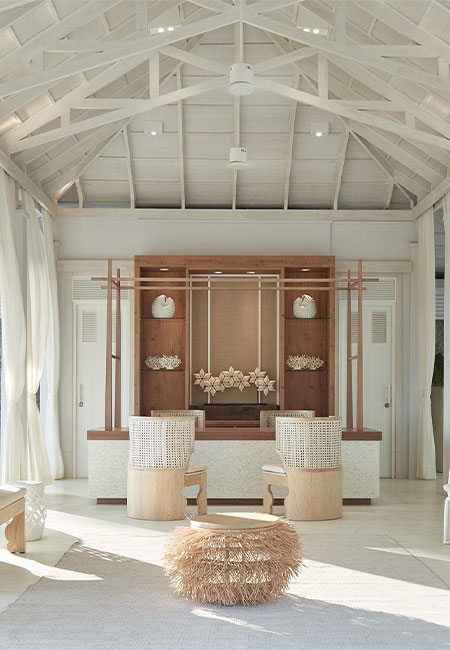 Cape Kudu Hotel, Koh Yao Noi
Lounge by the pool and admire the beauty of the karst islets or get afloat and explore them close up. Either way, experience the true relaxation and peace of this magical place from Cape Kudu Hotel.
Visit hidden coves and beaches which are perfect for sunbathing or snorkelling. Time is yours to enjoy and to make everlasting memories of delight.
Get away to where the world stands still. Here, where body and spirit can restore themselves, you will find perfect peace, perfect relaxation like never before.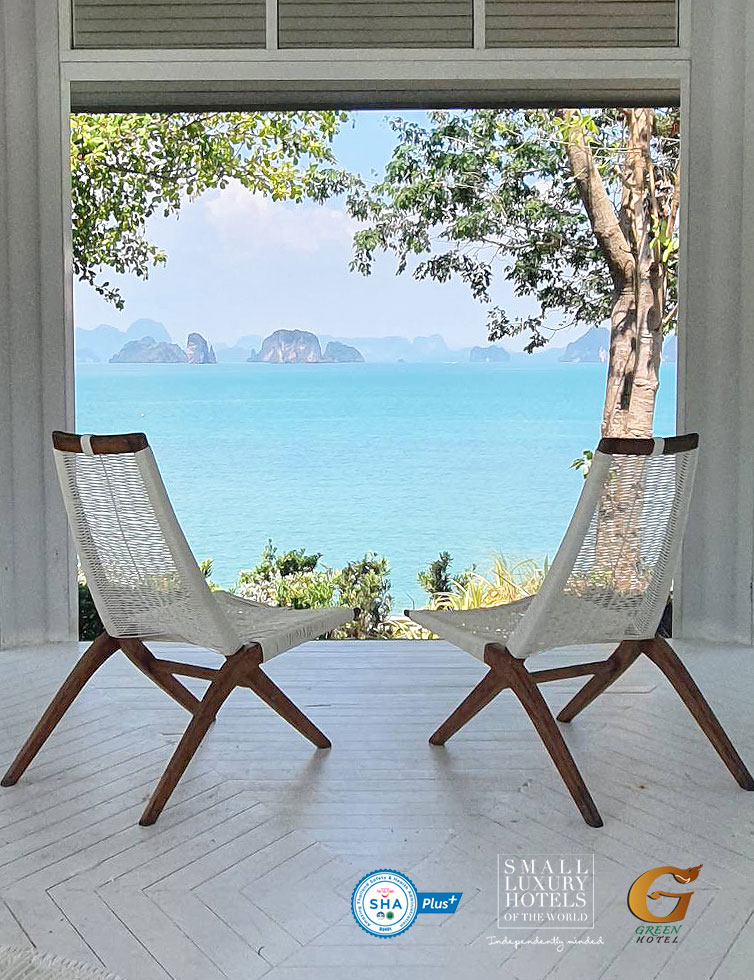 CAPE KUDU HOTEL
IS PROUD TO RECEIVE YET MORE PRAISE

Best Beach Resorts in Thailand

Tripadvisor
Travelers' Choice 2023 Award

Vacations and Travel

UNESCO Sustainable Tourism Pledge

Sustainable Tourism Acceleration Rating

Cape Kudu Hotel is receiving the certificate of "Green Hotel" Level: Bronze
ดูเพิ่มเติม
ห้องรับประทานอาหาร
We have two restaurants and a relaxing bar at our boutique hotel on Koh Yao Noi, where you will fall into the relaxing rhythms
of island life and find yourself gazing out at the stunning horizon views while enjoying the dishes and beverages of
our Hornbill Restaurant, the Café Kantary, and the open-air, Long Island Bar.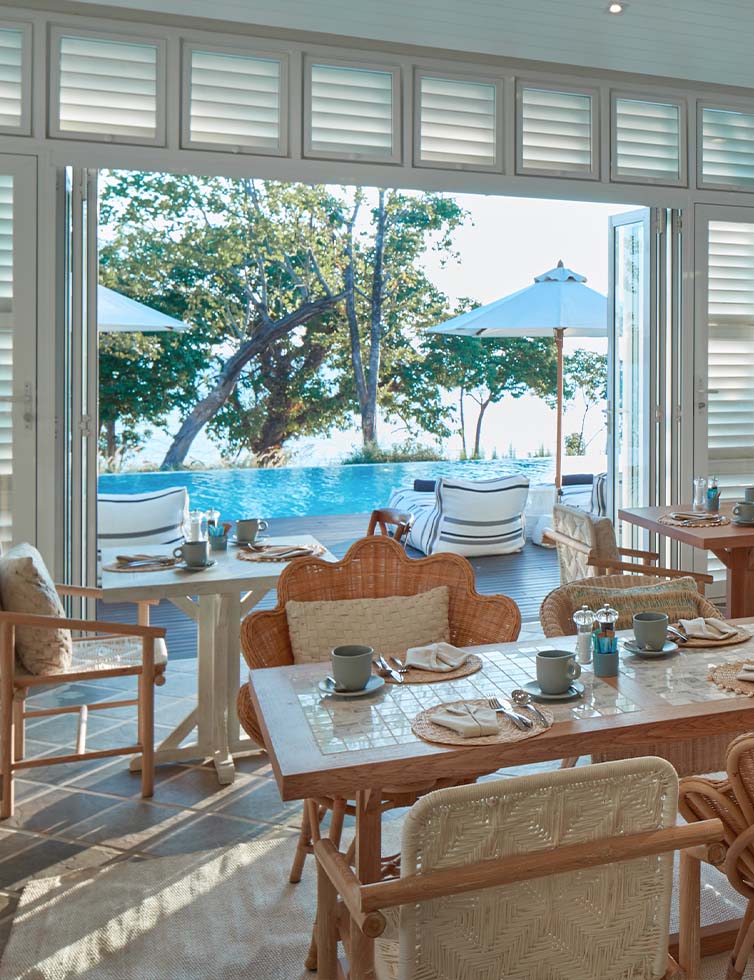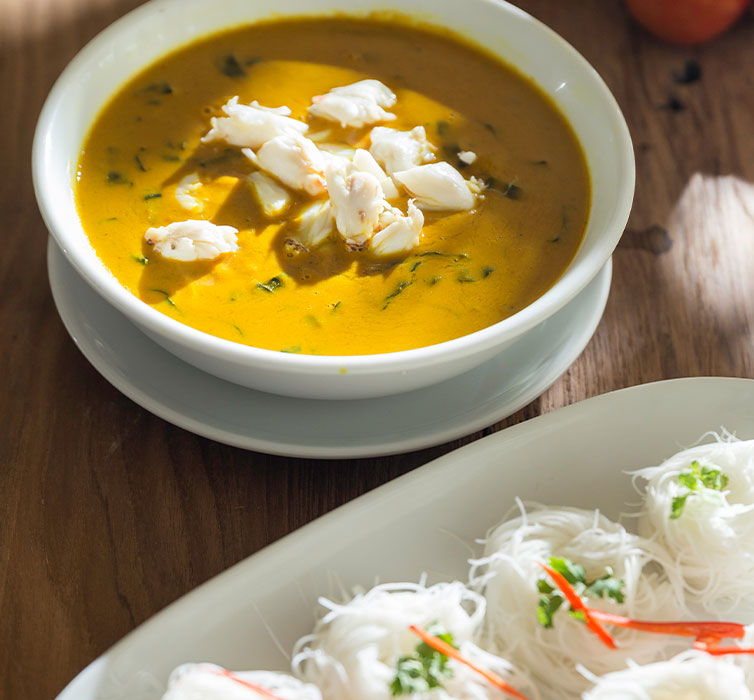 Hornbill Restaurant
The traditional and rustic appearance of the Hornbill Restaurant is in keeping with the local environment but hides the modern international character of its menu.
Café Kantary, Koh Yao Noi
When you feel like a snack or relaxing over your coffee or a quiet beer, Café Kantary is waiting for you.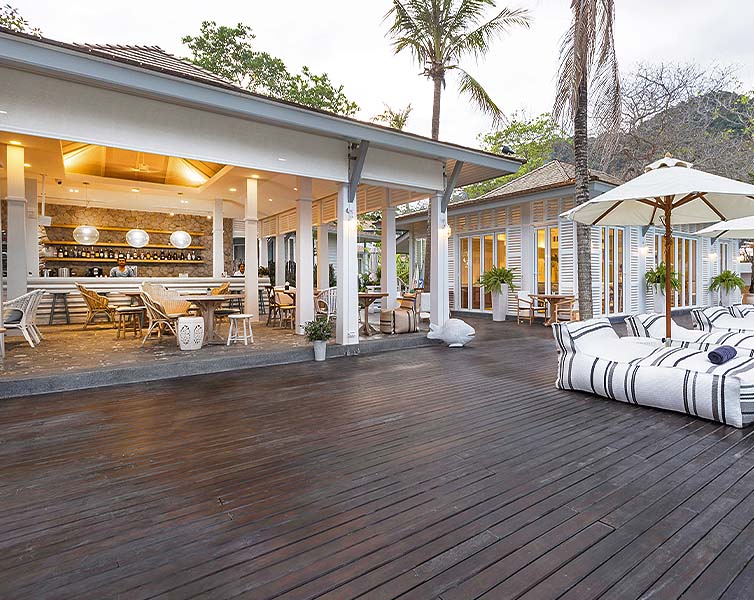 Long Island Bar
Stretch out next to one of the bar's rustic-style pavilions or sit in the shade and enjoy something cool and tinkling musically in a glass.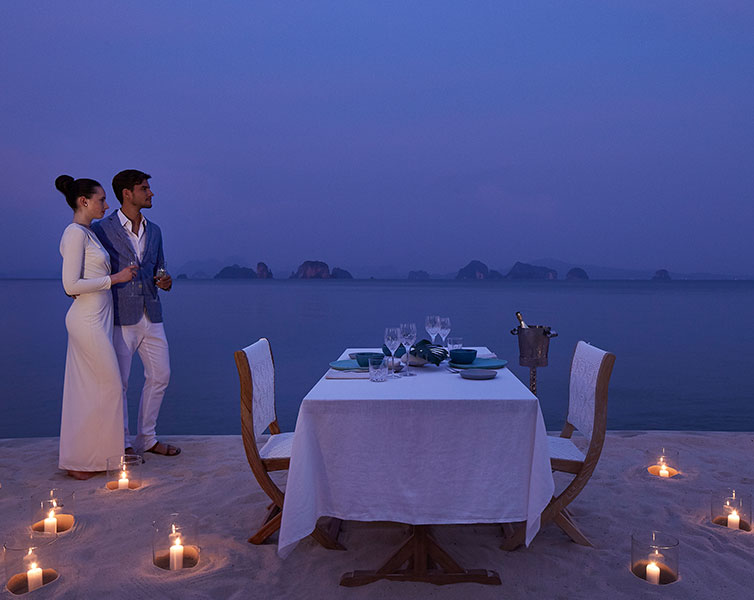 Private dining
Private dining on the beach under the stars must be the last word in Romantic Gestures. Surprise someone with a dream dinner.
View All Restaurants
Our Services
Where calmness reigns
Feeling at home
Excursion Tours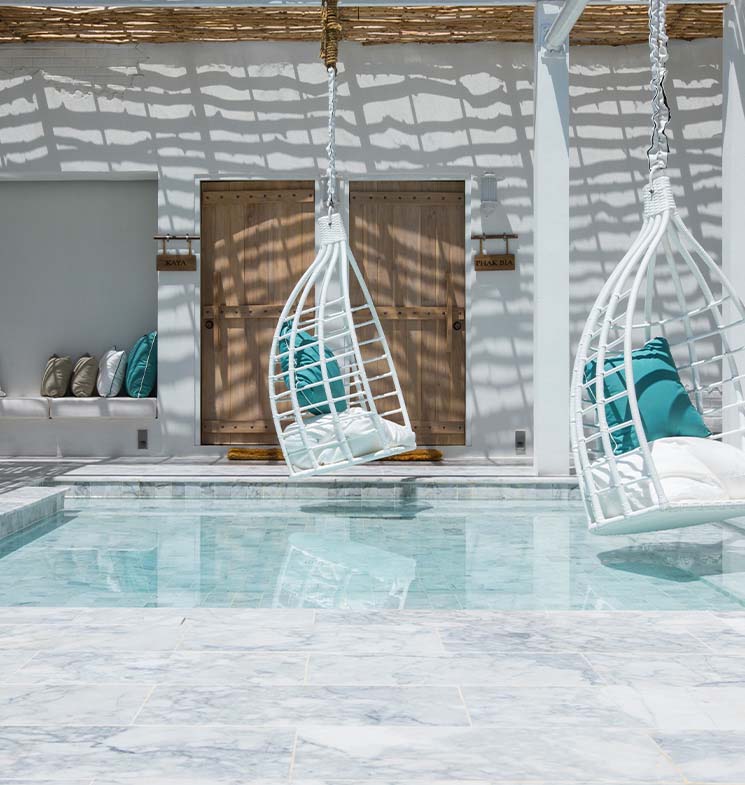 Where calmness reigns
The well-respected group of Cape Spas welcomes one more to its prestigious order at Cape Kudu
ดูเพิ่มเติม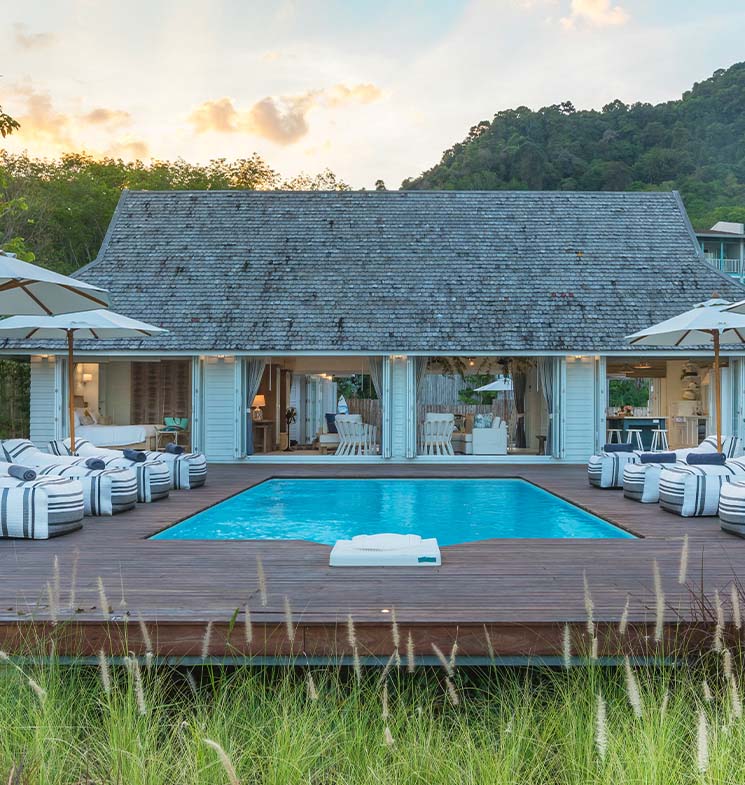 Feeling at home
Baan Yu Yen at Cape Kudu Hotel is not your typical two-bedroom pool villa. as it is a fully furnished abode that feels luxuriously...livable.
ดูเพิ่มเติม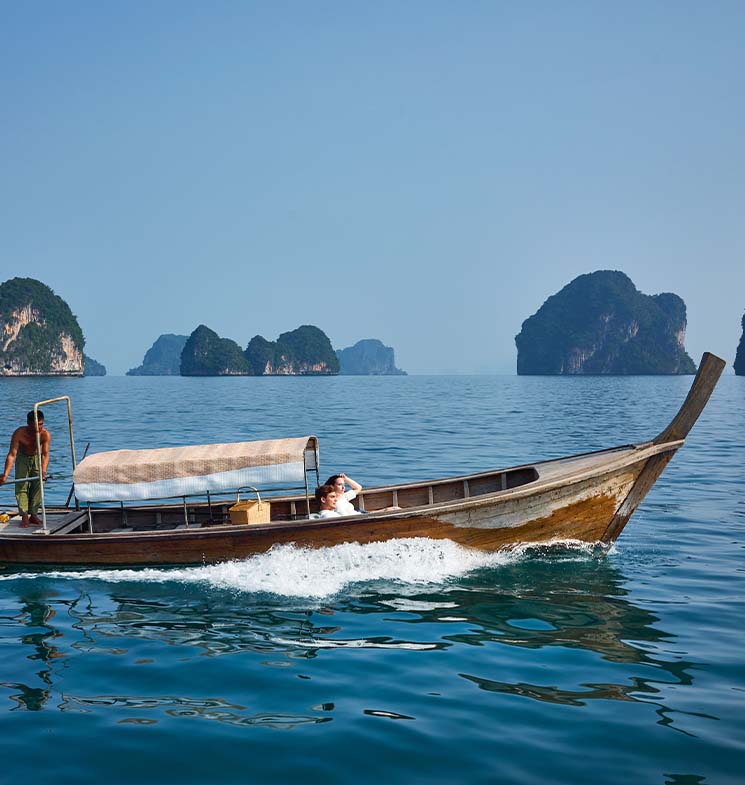 Excursion Tours
Experience amazing nature at its best. Get on board the Kudu Wanderer for an unforgettable journey to discover Koh Kudu and find out why we named our Hotel after this beautiful island.
ดูเพิ่มเติม
Your extraordinary holiday Destination
Revel in a five-star luxury experience under the tropical sun.
ดูเพิ่มเติม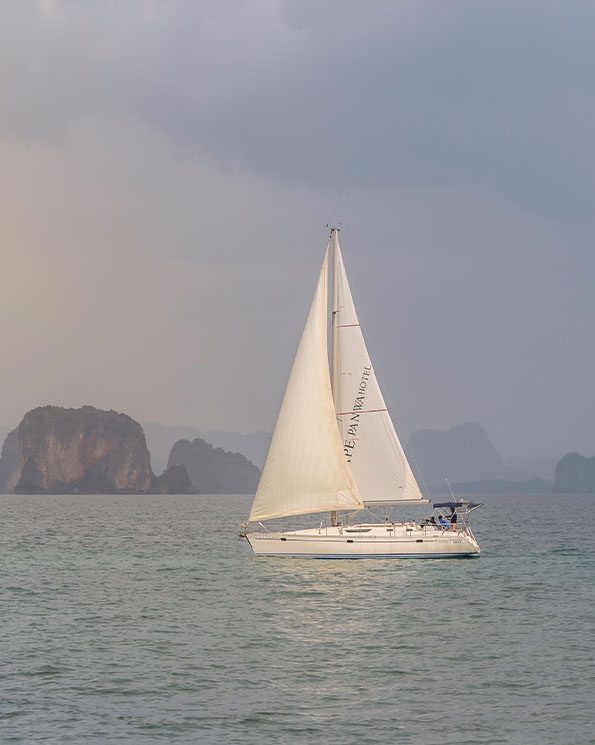 Sunset Cruise on the "Kantus' Bride" Yacht
In the best Hollywood tradition, sail off into the sunset. Sunset cruise will start from Lamsai Pier and pass along Koh Nok and Koh Hong area.
ดูเพิ่มเติม
กิจกรรม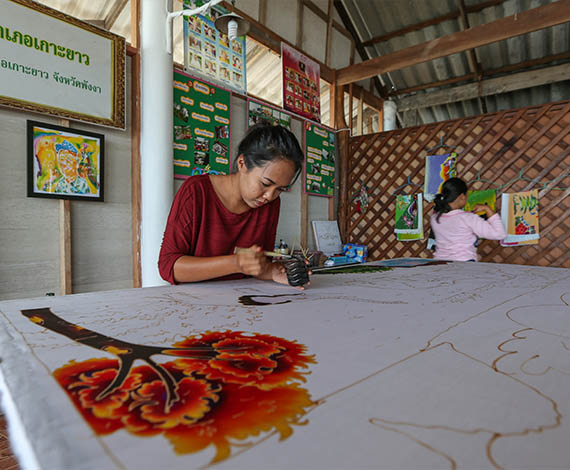 Learn Batik Painting
Watch the experts produce wonderful Batik and learn how to paint simple Batik.
ดูเพิ่มเติม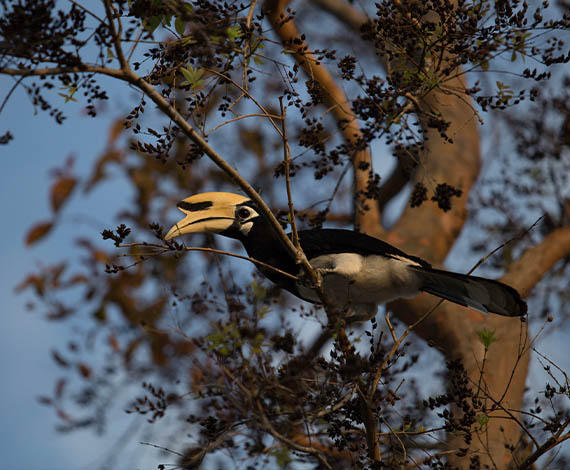 Bird watching on Koh Yao Noi
Koh Yao Noi is home to many mangrove forests, which attract an array of birds such as White-bellied Sea-Eagles, Mangrove Whistlers, Mangrove Pittas, Fly-eaters and Kingfishers.
ดูเพิ่มเติม
Afternoon tea At Fish farm trip
An opportunity that others can only dream of! Boat trip starts around 16:30 from Laem Sai pier. First stop will be the fish farm then spend some time on the long, white beach of Laem Had (Koh Yao Yai) and end the trip by witnessing the stunning sunset at Koh Nok.
ดูเพิ่มเติม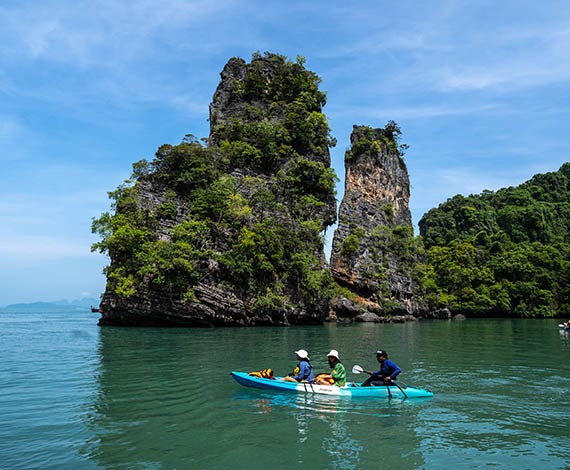 Water-sports
What is Thailand without water-sports? Choose from snorkelling, canoeing.
ดูเพิ่มเติม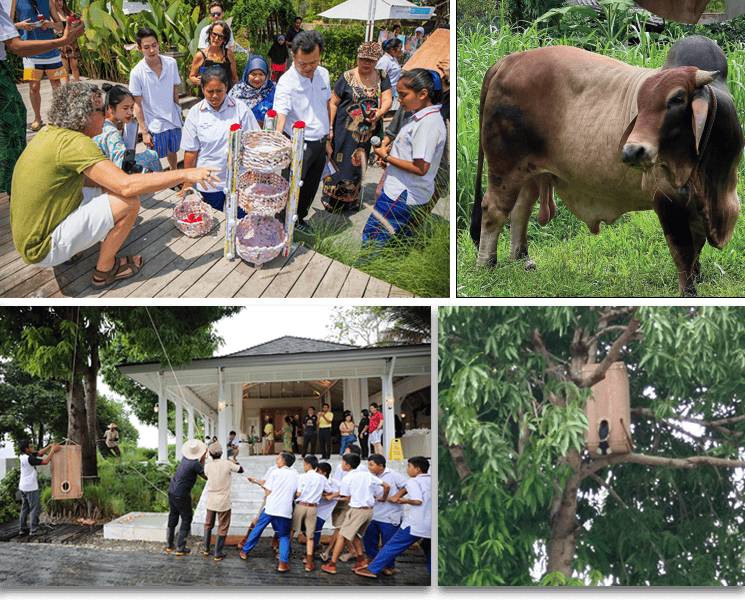 CAPE KUDU HOTEL GIVING BACK ON KOH YAO NOI
A number of exciting projects have been set up by Cape Kudu Hotel to show appreciation to the island and its inhabitants for the luck in being located on this tropical island paradise.
ดูเพิ่มเติม
Discover the New
#capekuduhotel
Visit @capeandkantary to open the door to the wonders of Cape Kudu Hotel, Koh Yao Noi