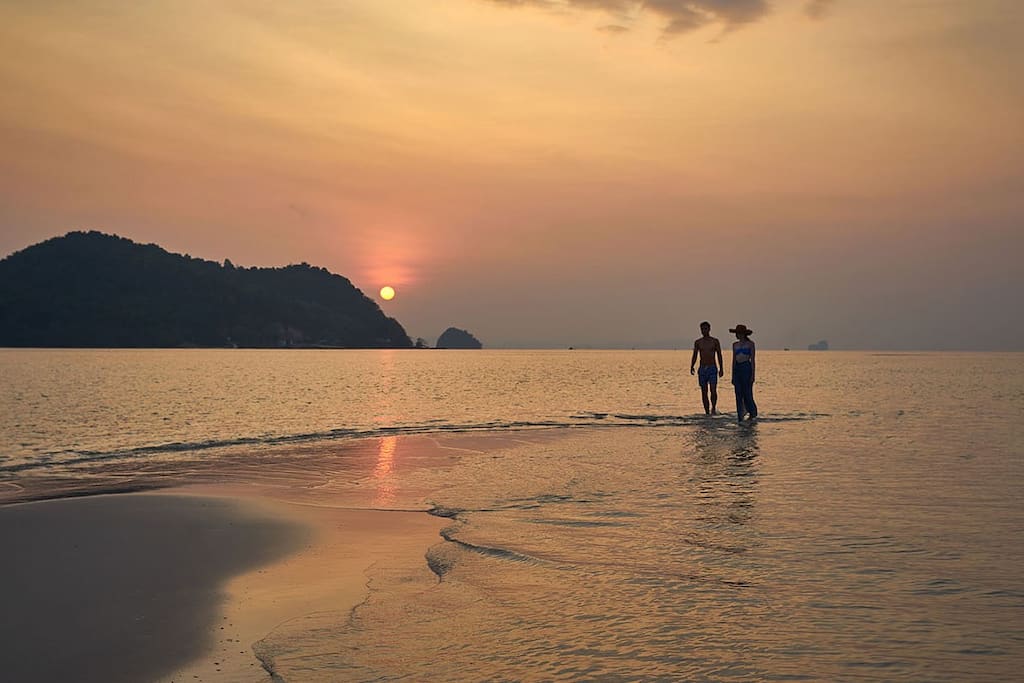 Tucked away in the azure embrace of the Andaman Sea, away from the hustle and bustle of Phuket, lies a peaceful and quiet island in Thailand, a serene haven waiting to be discovered.
Koh Yao Noi, a pristine island just a short 40-minute boat ride away from Phuket, is a paradise for those seeking tranquillity, natural beauty, and a glimpse into the authentic Thai way of life. Here, enchanting sunsets and sunrises paint the skies, warm-hearted locals welcome you with open arms, pristine beaches beckon for a leisurely stroll, and the island's charming landscapes are best explored on two wheels.
And what better way to immerse yourself in the essence of island life in Koh Yao Noi than by indulging in a stay at the opulent Cape Kudu Hotel?
Cape Kudu Hotel | Where Luxury Meets Nature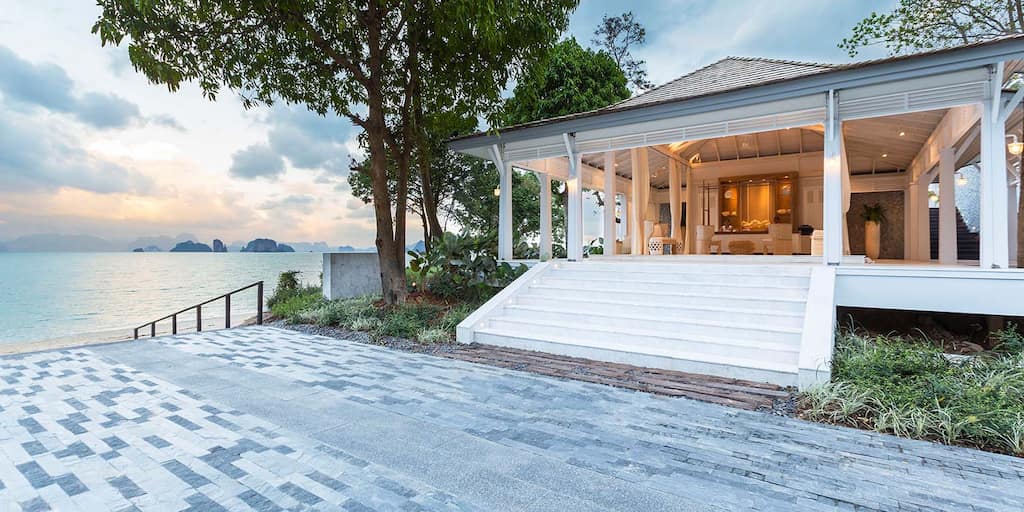 Nestled in the heart of Koh Yao Noi, the epitome of opulence on this peaceful and quiet island in Thailand, is Cape Kudu Hotel. The accommodation options at our hotel are as diverse as the island's landscapes. With five distinctive room categories to choose from, including exquisite private pool villas, we ensure that every guest's stay is nothing short of extraordinary.
A World of Amenities and Facilities
Our Koh Yao Noi hotel doesn't just provide a place to rest your head; it offers a world of amenities, facilities, and extraordinary services that will make your stay truly unforgettable. Let's look at some of our best indulgences:
Cape Spa
Begin your journey of relaxation and rejuvenation at the Cape Spa, where world-class spa treatments are designed to pamper your body and soul. Nestled in the lush greenery of this peaceful and quiet island in Thailand, our spa offers a tranquil oasis for unwinding and indulging in a range of therapeutic treatments.
Infinity Pool
Our hotel's magical infinity pool overlooks the breathtaking Phang Nga Bay, creating a surreal backdrop for your leisurely swims. As you glide through the crystal-clear waters, you'll feel like you're swimming in paradise itself.
Sunbathing Terrace and Reading Room
For those who seek solace in the pages of a good book or the warmth of the Thailand sun, our Koh Yao Noi hotel offers a sunbathing terrace and a reading room. These spaces are perfect for basking in the island's natural beauty or delving into a captivating novel.
Boutique

Embrace the essence of Koh Yao Noi and support local artisans by visiting our hotel's boutique. Here, you'll find handcrafted goodies, clothing, and accessories that not only adorn you but also connect you to the island's culture.
Kudu Wanderer
To explore the wonders of Phang Nga Bay, we also offer boat and yacht services with the Kudu Wanderer. Set sail on the emerald waters, visit hidden coves, and witness the awe-inspiring limestone formations that have made this bay famous.
Embrace the Local Way of Life
Cape Kudu Hotel goes above and beyond to ensure that our guests can seamlessly experience an authentic, peaceful, and quiet island way of life in Thailand. Our hotel has thoughtfully curated an array of local and community-centric activities that allow you to immerse yourself in the island's culture.
Start your exploration with our Adventure Afternoon excursion that takes you to the lobster farm and natural aquariums, where you'll witness the island's sustainable practices and gain a deeper appreciation for its unique ecology.
For culinary enthusiasts, Thai cooking lessons led by expert local chefs await, allowing you to unleash your inner chef and learn the art of preparing delectable southern Thai dishes using fresh ingredients sourced from the island.
And for those with a creative spirit, discover the ancient art of Batik painting in the village, where you can create your own masterpiece under the guidance of local artists and take home a unique souvenir of your time on the peaceful and quiet island of Koh Yao Noi in Thailand.
Book Your Unforgettable Escape Today
In a world where tranquillity often seems elusive, Cape Kudu, Koh Yao Noi Hotel in Thailand offer a respite for the weary soul. Come for Koh Yao Noi's natural beauty, warm-hearted locals, and authentic way of life. Stay for Cape Kudu Hotel's opulence, world-class amenities, and commitment to providing an unforgettable experience.
Contact us to book your escape today.