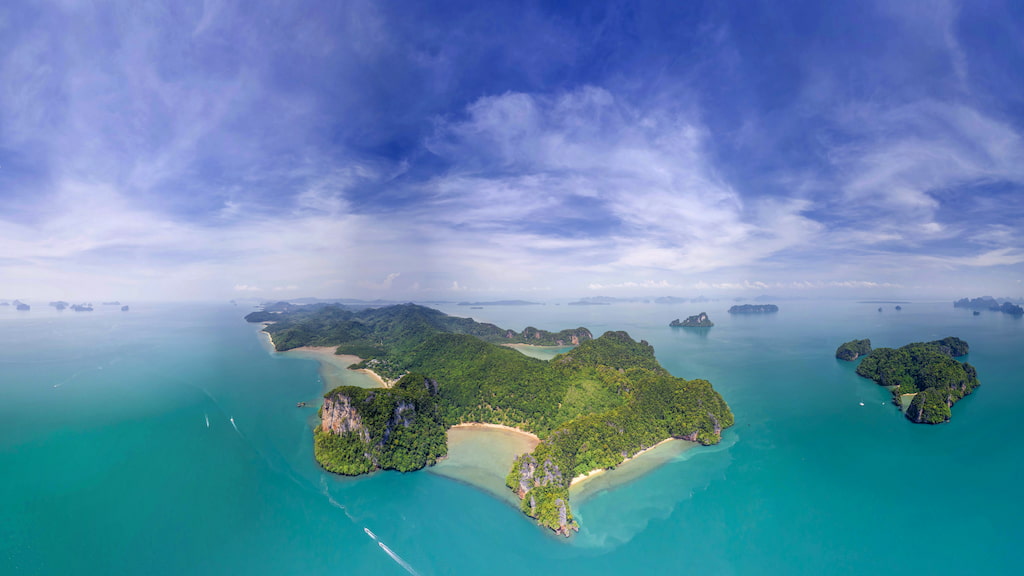 With its bustling beaches and vibrant nightlife, Phuket is a top destination for travellers seeking a lively atmosphere. However, just a short distance away lies a quiet tropical island in the middle of Phang Nga Bay that offers a complete departure from the stresses of modern life – Koh Yao Noi. This serene island is the perfect destination for those yearning to unwind and immerse themselves in a laid-back island lifestyle.
We'll explore the island and the ideal Koh Yao Noi Resort – Cape Kudu Hotel. We'll show you why "yes, definitely!" is the only logical answer to the question: Is Koh Yao Noi worth visiting?
Getting to Koh Yao Noi from Phuket
The journey to Koh Yao Noi begins in Phuket, the largest island in Thailand. You have several options to reach this tranquil haven:
Speedboat from Bang Rong Pier: From Phuket, you can take a speedboat from Bang Rong Pier to Koh Yao Noi. The journey takes approximately 30-45 minutes, offering breathtaking views of the beautiful surrounding islands and the azure waters of Phang Nga Bay. Speedboats typically operate multiple times a day, making it a convenient option.
Public Ferry: Another option is to take a public ferry from Bang Rong Pier to Koh Yao Noi. The ferry ride is slower than the speedboat but offers a more budget-friendly choice. The journey takes around one hour, giving ample time to soak in the picturesque scenery. The ferry runs several times per day.
Private Transfer: For a more personalised experience, you can arrange a private transfer from Phuket to Koh Yao Noi. This option is ideal for those travelling with family or as a group of friends. Your transfer will include a private vehicle and a speedboat ride to the island.
Laid-back Lifestyle of Koh Yao Noi
Once you arrive in Koh Yao Noi, you'll step into a world where time seems to slow down. The island's relaxed atmosphere is perfect for travellers who want to escape the stresses of modern life. You'll feel the problems and hassles of daily life slipping away as the easy-going island lifestyle seduces you.
Koh Yao Noi boasts pristine, uncrowded and unspoiled beaches perfect for sunbathing, swimming, or simply taking leisurely walks along the shoreline. The soft, golden sands and crystal-clear waters invite you to unwind and connect with nature.
The island is inhabited by friendly locals deeply connected to their culture. You can explore traditional Thai villages, witness local ceremonies, and learn about the island's fishing heritage. The residents' warm hospitality adds to Koh Yao Noi's charm.
Koh Yao Noi is committed to sustainable tourism. You can engage in eco-friendly activities such as kayaking through mangrove forests, hiking in lush jungles, or snorkelling on vibrant coral reefs teeming with sea life. The island's commitment to conserving its natural beauty is evident everywhere you go.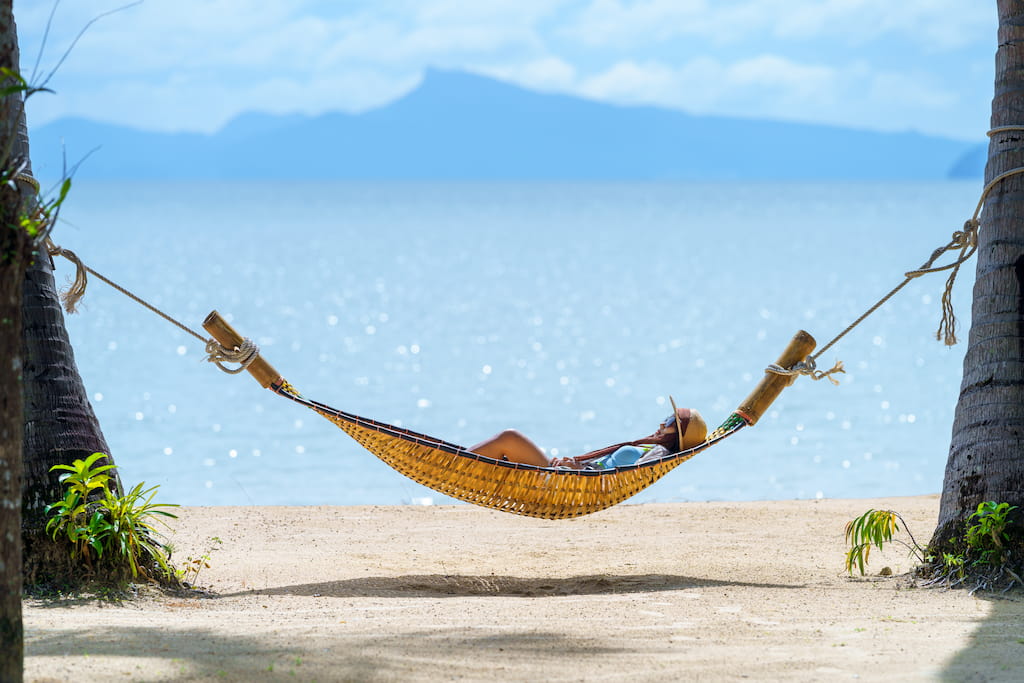 Cape Kudu Hotel: Your Oasis of Tranquillity
Now that you've been introduced to the serene lifestyle of Koh Yao Noi, let's talk about the perfect Koh Yao Noi resort – Cape Kudu Hotel. This luxurious boutique hotel is a haven of relaxation and comfort, offering everything you need for an idyllic getaway.
Cape Kudu Hotel features elegantly designed rooms, suites, and villas, each offering stunning views of the Andaman Sea or the lush gardens. The rooms are spacious, well-appointed, and equipped with modern amenities to ensure your utmost comfort. Relax on your private balcony, take a dip in the pool, or indulge in a spa treatment to rejuvenate your senses. We offer rooms, suites and villas, including a Deluxe and Deluxe Seaview Room, our Robinson Crusoe Suite, private Pool Villas, and the ultimate accommodation – Baan Yu Yen, a large two-bedroom pool villa with a sweeping view of Phang Nga Bay.
Dine in Tropical Splendour
The hotel's dining establishments are a culinary delight. Enjoy fresh seafood and international cuisine at Hornbill Restaurant while enjoying panoramic ocean views. For a more casual atmosphere, visit Café Kantary Koh Yao Noi. This cosy bistro also provides stunning views of Phang Nga Bay while you sip a cup of fresh coffee and sample fresh treats from our bakery shop.
Later on, end your day with a celebratory drink beside the pool at the Long Island Bar, with its extensive menu of beers, wines, cocktails, soft drinks and juices. Whether you're a food enthusiast or simply looking to savour local flavours, Cape Kudu Hotel has you covered.
Cape Kudu Hotel also offers a range of activities to enhance your island experience. From yoga sessions to cooking classes, there's something for everyone. You can also explore the surrounding area with the hotel's free bike service or arrange a private boat excursion to nearby islands.
Koh Yao Noi provides the ideal escape from the stresses of modern life, and Cape Kudu Hotel is the ideal place to stay on this tranquil island. Whether you seek relaxation on unspoiled beaches, immersion in local culture, or eco-friendly adventures, Koh Yao Noi has it all. And when it's time to unwind and recharge, Cape Kudu Hotel provides the ultimate retreat. So, reserve your choice of accommodation, pack your bags, and embark on an unforgettable journey in Koh Yao Noi.