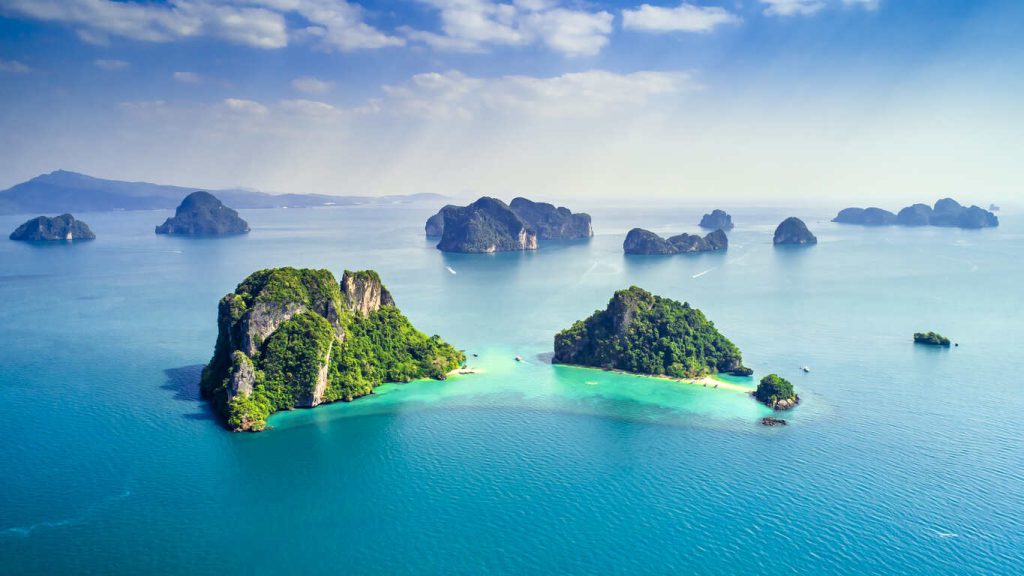 Island hopping in Thailand is a bucket list item for many. Read on to discover why and find out which islands you simply cannot miss on your visit to Southern Thailand.
Exploring Phang Nga Bay
Phang Nga Bay is located within a national park, so its islands' pristine, natural beauty is constantly being conserved. Its national park status ensures the islands are protected from being overdeveloped, so the area has no accommodation or other commercial establishments.
Phang Nga Bay is home to the James Bond Island of cinematic fame, the Similan and Surin islands, known for their diverse underwater life, and the Koh Yao islands, Thailand's last unspoiled hidden gems.
Koh Yao Yai (Big Long Island) is the larger of two Koh Yao islands and is mostly home to fishing communities. Meanwhile, Koh Yao Noi (Small Long Island) is a smaller island but can accommodate more visitors.
Koh Yao Noi, A Tropical Oasis
Koh Yao Noi is located south of Phang Nga Bay. Its shores offer panoramic views of the bay's rock formations jutting up from the sea and are a perfect setting for a 5-star hotel stay in Koh Yao Noi. The tranquil scenery makes for a spectacular backdrop during sunrise and sunset.
Because you need to take a boat or ferry to get to the island, the best time to visit Koh Yao Noi is between November and April. Even during peak season, Koh Yao Noi is off the beaten path compared to the more touristy island of Phuket. It's ideal for those who prefer a slow-paced and low-key vacation. Its secluded white sand beaches, clear blue waters, and lush trees and vegetation give it the ultimate island paradise atmosphere.
Koh Yao Noi is a quaint island, and you can tour the length of the island by motorbike in a few hours. Much of the island is rural; you'll pass small villages, rice fields, coconut trees, and mangroves along the way. Visitors can catch glimpses of the authentic way of life of the residents. However, modern conveniences such as internet service, restaurants, and small shops are also available.
A Luxurious Retreat at Koh Yao Noi
Cape Kudu Hotel is a 5-star boutique hotel offering luxurious accommodation and excellent service in a stunningly beautiful setting. Cape Kudu is the perfect choice for travellers to Southern Thailand searching for the ultimate luxury resort experience on this must-visit island.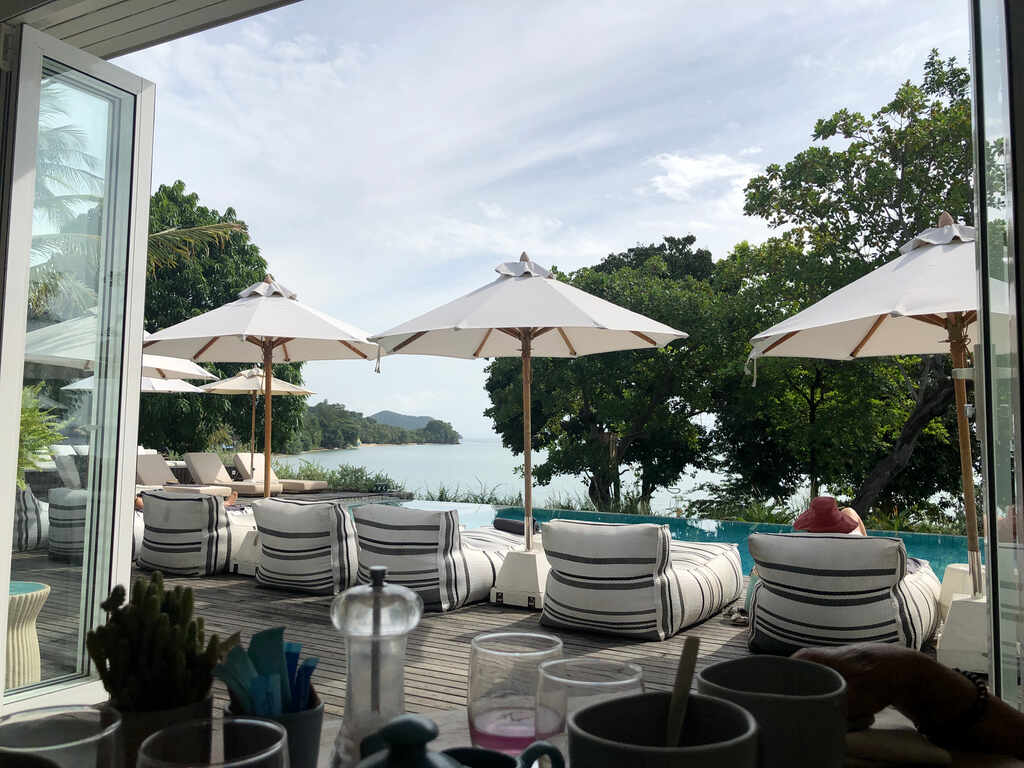 Our rooms are beautifully furnished with premium interiors and decorated with rustic touches. We offer complete amenities to make our guests truly feel at home, such as lush bedding, ensuite shower and bathtub, and a coffee machine. Spacious and private balcony space with loungers allows guests to appreciate the tranquil surroundings.
Cape Kudu's large villas and sea-view suites are designed to be havens of luxury and comfort. They feature elegant living spaces, lavish bedrooms, private pools, and expansive balconies.
Dining in Cape Kudu is a memorable experience in itself, as each spot offers picturesque views of the Andaman Sea. Guests can enjoy authentic Thai and international cuisines at Hornbill Restaurant, baked goods and coffee at Cafe Kantary, and refreshing drinks at Long Island Bar. If you want a private dinner on the beach, that can be arranged as well.
Cape Kudu Hotel provides a quiet place for respite to holidaying couples and families. Guests can lounge in the infinity pool, a picture-perfect viewpoint overlooking the sea and Phang Nga Bay beyond, or indulge in a pampering session at Cape Spa, offering premium relaxing massages and treatments.
Our hotel activities let you soak up the island's natural beauty, such as hiking, swimming, biking, snorkelling, kayaking, and yachting. You can also experience and learn more about Thai culture with cooking lessons by a Thai chef, muay Thai sessions, and traditional batik painting classes.
Those who want a laid-back getaway will experience the true meaning of relaxation at our private island resort. Book a stay with us and discover why Koh Yao Noi is a must-visit island in Southern Thailand. Explore our website for the best offers, with additional benefits such as early check-in, late check-out, spa discounts, and more.