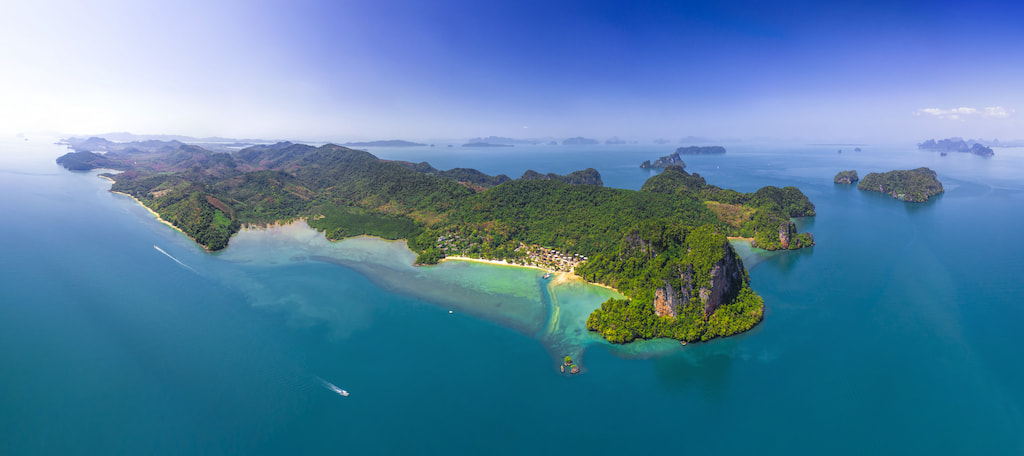 Nestled within the illustrious Phang Nga Bay of Thailand lies a pristine haven that promises respite from the urban bustle. Koh Yao Noi, an island that exudes tranquillity amidst its natural splendour, beckons travellers seeking refuge from the bustling streets of Bangkok and Phuket. Despite its growing popularity, one might wonder whether this idyllic destination has managed to retain its classic charm. The answer is a resounding yes.
Embracing the Essence of Koh Yao Noi
This enchanting island is a haven for those with a penchant for adventure and an appreciation for nature's wonders. Koh Yao Noi offers an array of activities catering to thrill-seekers and relaxation enthusiasts. From kayaking through the bay's azure waters to hiking amidst the lush greenery and snorkelling to witness the vibrant marine life, there's something for everyone. Moreover, Koh Yao Noi's mild and pleasant weather year-round provides an ideal backdrop for exploration.
Choosing the Right Time to Visit
Understanding the best time to visit Koh Yao Noi becomes paramount when planning your retreat.
The monsoon season, affectionately known as the "green season," usually runs from June to September. However, the best part is it unveils the island's lush landscapes in all their glory. While rainfalls of all degrees are to be expected during this period in this quaint island, it offers a unique chance to cocoon within your comfortable resort accommodations, indulging in Koh Yao Noi's tranquillity.
On the flip side, the dry season is usually considered the best time to visit Koh Yao Noi and is a magnet for visitors, offering ideal conditions for activities like hiking, biking, snorkelling, and island hopping. It's important to note that due to the high demand during this period, making advance accommodation reservations is a savvy move.
Finding Your Perfect Time to Explore Koh Yao Noi
Now, the million-dollar question: which weather is the best time for your Koh Yao Noi visit? Fear not; we have the answers tailored to your preferences and desired experiences. Whether you long for a serene resort experience or an adrenaline-fuelled escapade, Koh Yao Noi island has it all.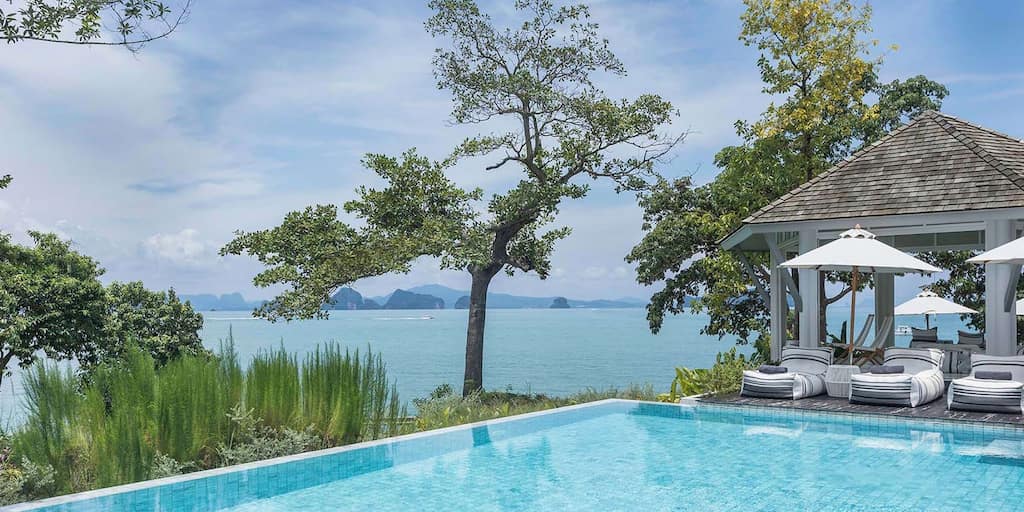 Cape Kudu Hotel: Your Haven in Every Season
Speaking of perfect retreats, let us introduce you to the exquisite Cape Kudu Hotel. Situated on the pristine shores of Koh Yao Noi, Cape Kudu Hotel is a harmonious blend of luxury and nature. Boasting elegantly designed accommodations that provide stunning views of the surroundings, our hotel ensures a truly enchanting experience, regardless of Koh Yao Noi's weather.
The Monsoon Season Magic at Cape Kudu
As the raindrops gently kiss the earth during the monsoon season, Cape Kudu Hotel transforms into a cocoon of comfort. Imagine curling up with a book in hand as the rain symphony plays outside or indulging in a rejuvenating spa treatment while the world outside is washed clean. The lush surroundings come alive this season, painting a picturesque backdrop from your window. With our impeccable facilities and attentive staff, Cape Kudu Hotel offers an experience like no other during Koh Yao Noi's rainy weather.
Thrills and Tranquillity in the Dry Season
Cape Kudu Hotel becomes a gateway to adventure when the sun graces the skies and the island's beauty is illuminated. Take advantage of the dry season's optimal conditions and hike through the island's scenic trails, dive into the clear waters for underwater exploration, or simply bask in the warm sun by our hotel's picturesque infinity pool. We recommend grabbing a bike from our hotel to explore the island on wheels and connect with its welcoming residents and their simple lives. The activities are endless, and Cape Kudu ensures you have everything you need for an unforgettable stay.
Your Koh Yao Noi Journey Awaits
Rain or shine, Cape Kudu Hotel stands as a testament to Koh Yao Noi's enduring charm and beauty. With personalised recommendations by our wanderlust experts based on your desires, you can craft a getaway that resonates with your heart's desires.
So, whether you're seeking solace in monsoon's embrace or chasing adventure under the dry season's sun, the best time to visit Koh Yao Noi is anytime when you stay with us at Cape Kudu Hotel.
We look forward to welcoming you – rain or shine! Book a room with us today for an unforgettable escape.