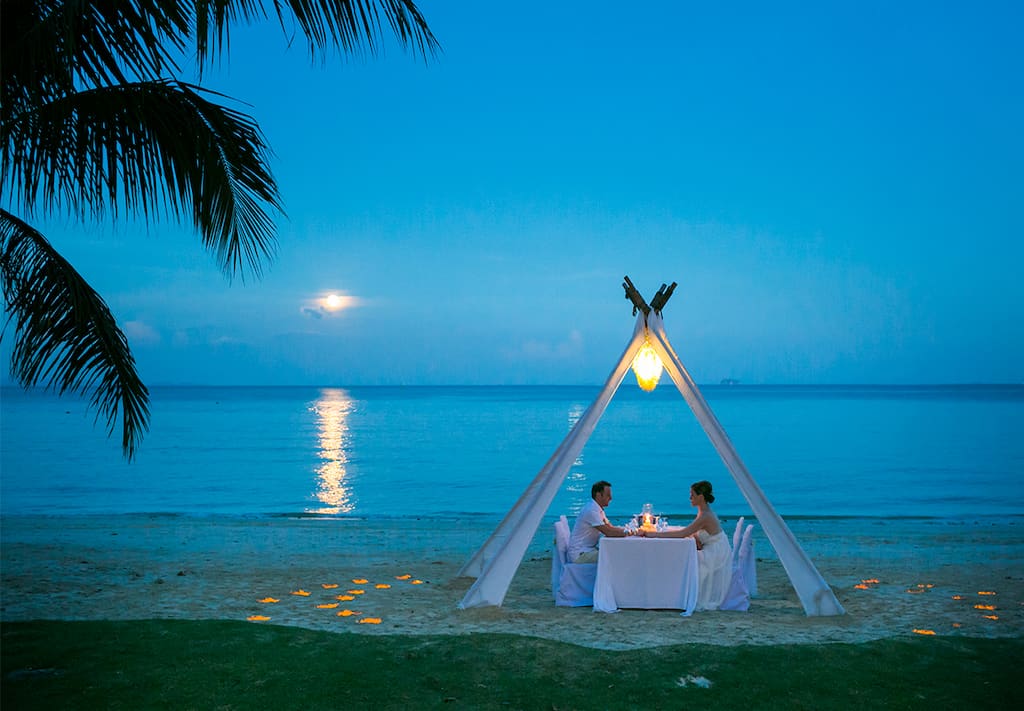 Plan an unforgettable romantic beach getaway in the lap of luxury at a tropical island paradise in Thailand! Take your special someone on an ultimate couple's escape to Koh Yao Noi, a small island south of Phang Nga Bay in Southern Thailand.
Koh Yao Noi is everything you imagine a tropical island to be, from the beautiful white sand beaches to its clear blue waters and lush trees and vegetation. And if you want privacy, this secluded island is ideal for you.
The island is home to the 5-star Cape Kudu Hotel, which offers lavishly furnished suites with spectacular sea views and excellent service. Stay at our private luxury pool villa in Koh Yao Yai and live it up in sumptuous style. You'll make countless romantic memories as you try the many activities available for you and your partner.
Cape Kudu Activities
Contact our concierge to help you plan your activities and ensure that everything is smooth sailing.
Poolside Retreat
A refreshing swim will do wonders to cool you off from the sun's heat. Sit back and relax on our lounge chairs as you sip a drink or two, or take a dip in our infinity pool and enjoy the picturesque scenery overlooking the Andaman Sea.
Quiet Escape
Have a laid-back holiday and bask in each other's company. Work on your tan while enjoying a good read at our Sunbathing Terrace, or simply curl up on the comfy couches in our Reading Room.
Set Sail
Charter a charming traditional fishing boat or a sleek yacht to take you beach hopping on nearby islands. Imagine the thrill of discovering remote beaches you can enjoy together.
Island Explorers

Tour the length of our quaint island by bicycle or motorbike. Take in the charming rural scene as you pass small villages, rice fields, coconut trees, and mangroves along the way.
Pampering Bliss
Feel your stress fade away with the expert ministrations of our therapists at Cape Spa. Indulge in a relaxing couples massage and pampering spa session to leave you both feeling rejuvenated.
Beach Lovers
What is more romantic than watching a beautiful sunset while having a delicious picnic on the beach? Or, choose a romantic beach dinner with your own private chef and server under a canopy of stars.
Evening Romance
Enjoy an outdoor theatre setup showing cinema classics accompanied by sparkling wine. Afterwards, head for a nightcap at our stylish Long Island Bar as you enjoy the cool evening sea breeze.
Private Paradise
Steal away to your own paradise in a splendid, lavishly appointed suite. Spend quality time with your special someone in our fully furnished room with everything you need for an unforgettable luxurious stay.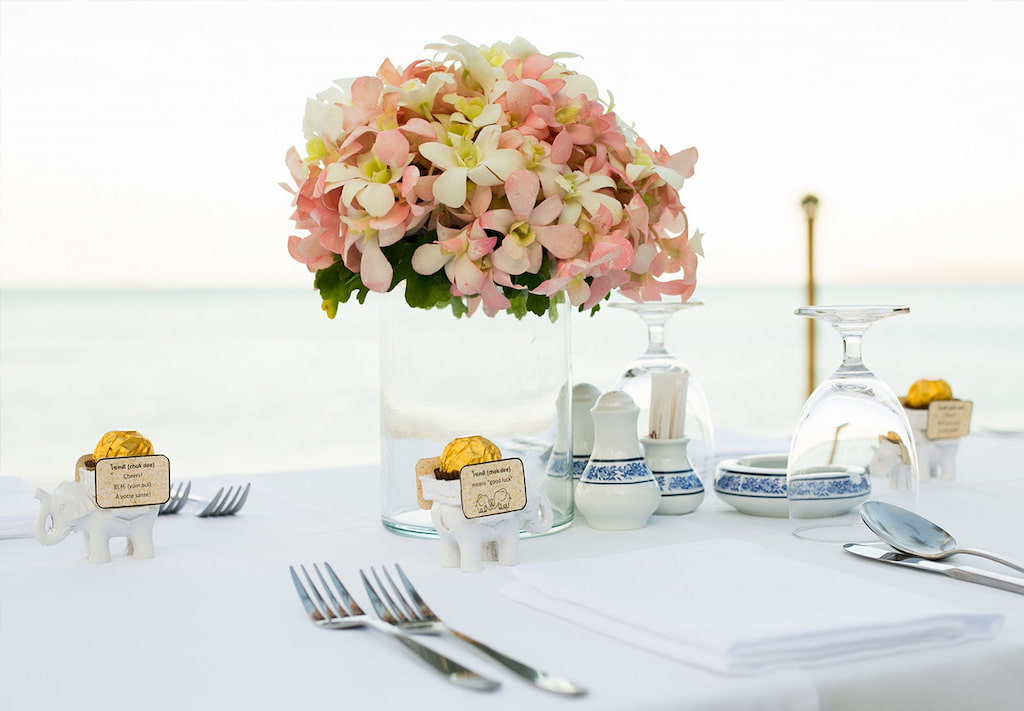 Romantic Venue at Cape Kudu
Create special moments you'll never forget on your romantic beach trip to Thailand. Browse our website for special packages for two, which include excursion tours, complimentary wine, and more.
And, if you are looking for a romantic wedding or honeymoon venue, Cape Kudu is the perfect place. Our dedicated planners can help plan and execute your dream wedding ceremony and celebration where everyone is guaranteed a memorable time, before jumping straight into a romantic honeymoon!
Book Cape Kudu Hotel in Koh Yao Noi for an intimate trip or an unforgettable celebration of your love. Contact us to book your next romantic beach getaway in Thailand.